We continue our journey through Portugal with our incredible Senior Project manager, Jessica Duarte.
Jessica has a true passion for events; her passion is even greater when the event takes place in one of her favourite Portuguese destinations and Portugal's second largest city: Porto.
This coastal city, known worldwide for its Port wine, has a unique and vibrant atmosphere, full of culture and history. Through engaging experiential activities, spectacular views, and amazing cuisine, we will discover the hidden gems of this magical city.
Porto through history, wine and magic
Despite being known as Lisbon's little sister, the city of Porto has a strong identity that stands out with its colourful buildings, gorgeous cathedrals, and its azulejos, beautiful traditional ceramic walls. But Porto is not just about art and history...this magical city is also home to the world's largest street festival: Festas de Sao Joao. If you don't have plans next June, head off to Porto to celebrate St John, the city's patron saint, and enjoy the music, atmosphere, and energy of this incredible city.
On the subject of culture, our first stop in Porto is the Livraria Lello, one of the most beautiful bookstores in the world!
Built in 1906, and located in Porto's historic district, in Clerigos, the Livraria Lello building has an extraordinary historical and architectural value...definitely worth a visit, especially if booked exclusively for you.
If you feel overwhelmed by all this beauty and culture, wait until you see one of Jessica's favourite restaurants and wine bars in town: Vinum, the result of two different families with very different passions. Located at Graham's Port's fully functioning 19thcentury cellars, where generations of famous Port wines have been aged in over 3,200 oak barrels, this fascinating venue combines an atmospheric setting with top-class cuisine and an immersive wine experience.
Not bad as the first day in Porto, right?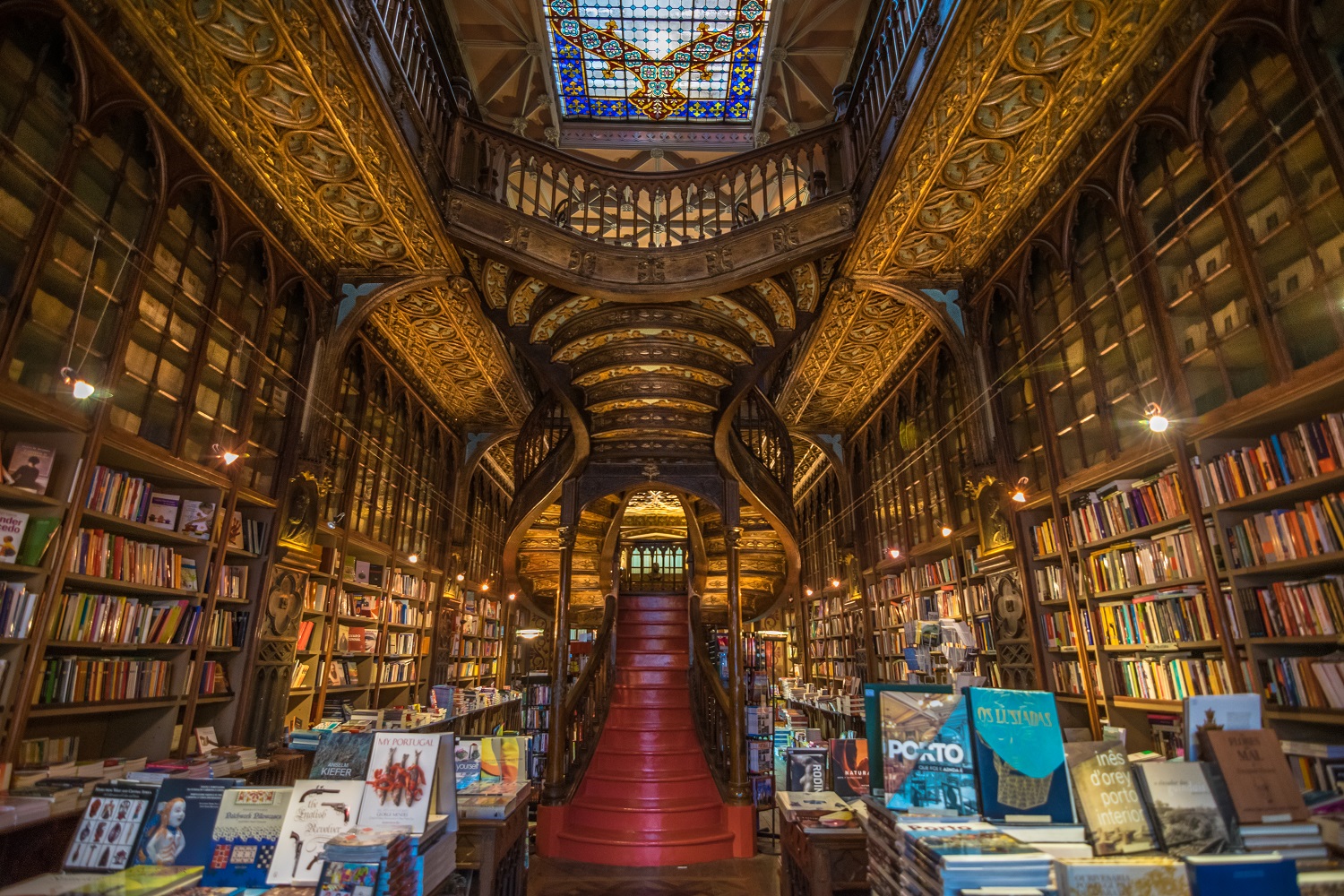 First the Bridge, then the Jazz
Jessica has a very energetic personality, always keeping her eye out for Porto's most exclusive experiential activities. So, how about climbing the arch of the Arrabida Bridge? That's right; buckle up and follow the guide to the top, 65 metres above the river! Enjoy an incredible view before descending the 262 steps of this remarkable monument. Fancy trying it at night?
And now we definitely deserve a nice and relaxing evening. So let's enjoy some jazz music, with a nice cocktail and a spectacular view, at the Mirajazz bar, a hidden gem in the heart of the city.
Soaps and shaves in Porto
Time to get active again!
For our last day in Porto, Jessica has decided to take us to the Claus Porto workshop. Founded in Porto in 1887, Claus Porto is a fragrance and beauty brand known for its quality, authenticity, and elegant design history.
Ready to learn how to make the classic Claus Porto's soaps and perfumes with their iconic vintage printed wrappings? And for the gentlemen, you get the chance to relax with an indulgent hot-towel shave.
Let's end our day with an exclusive "panoramic" cocktail at 17º, an elegant bar and restaurant on the 17th floor of Hotel Dom Henrique Downtown.
Felicidades!