We begin our Italian adventure with one of the world's most charming cities, where you can truly immerse yourself in history, art, and culture: Florence, the cradle of the Renaissance. So, meet our super Director of Business Development at TERRAEVENTS Italy, Sara Daniele, who will show us her favourite spots for events and incentives in Florence. From the picturesque Florentine neighbourhoods to the beautiful marble caves of Carrara, this wonderful land has what it takes to create mesmerizing experiences!
Florence, a fusion of tradition and modernity
Florence boasts some of the world's most incredible sculptures, monuments and architecture including the Duomo, the third-largest cathedral in the world. But did you know that it took 140 years and 4 million bricks to complete the construction process? During the Renaissance, this city was one of the wealthiest and most important historic cities in Europe. And today, Florence is home to many famous events and exhibitions, including five recurring annual fashion events and numerous festivals.
Florence is synonymous with art, elegance, and craftsmanship. And, because of its long skilled trades and crafts tradition, Sara has decided to take us for a stroll around one of her favourite neighbourhoods: Oltrarno, on the left bank of the river Arno. Known as the artisan epicentre, this is where you can meet with some of the city's finest artisans inside their fabulous ateliers and workshops and learn more about the secrets and techniques of the real Italian handicraft.
After your exploration, Sara recommends you to stop at the restaurant and cocktail bar Gunè and immerse yourself in a uniquely sophisticated yet relaxed atmosphere while savouring the freshness and flavours of its dishes and wines.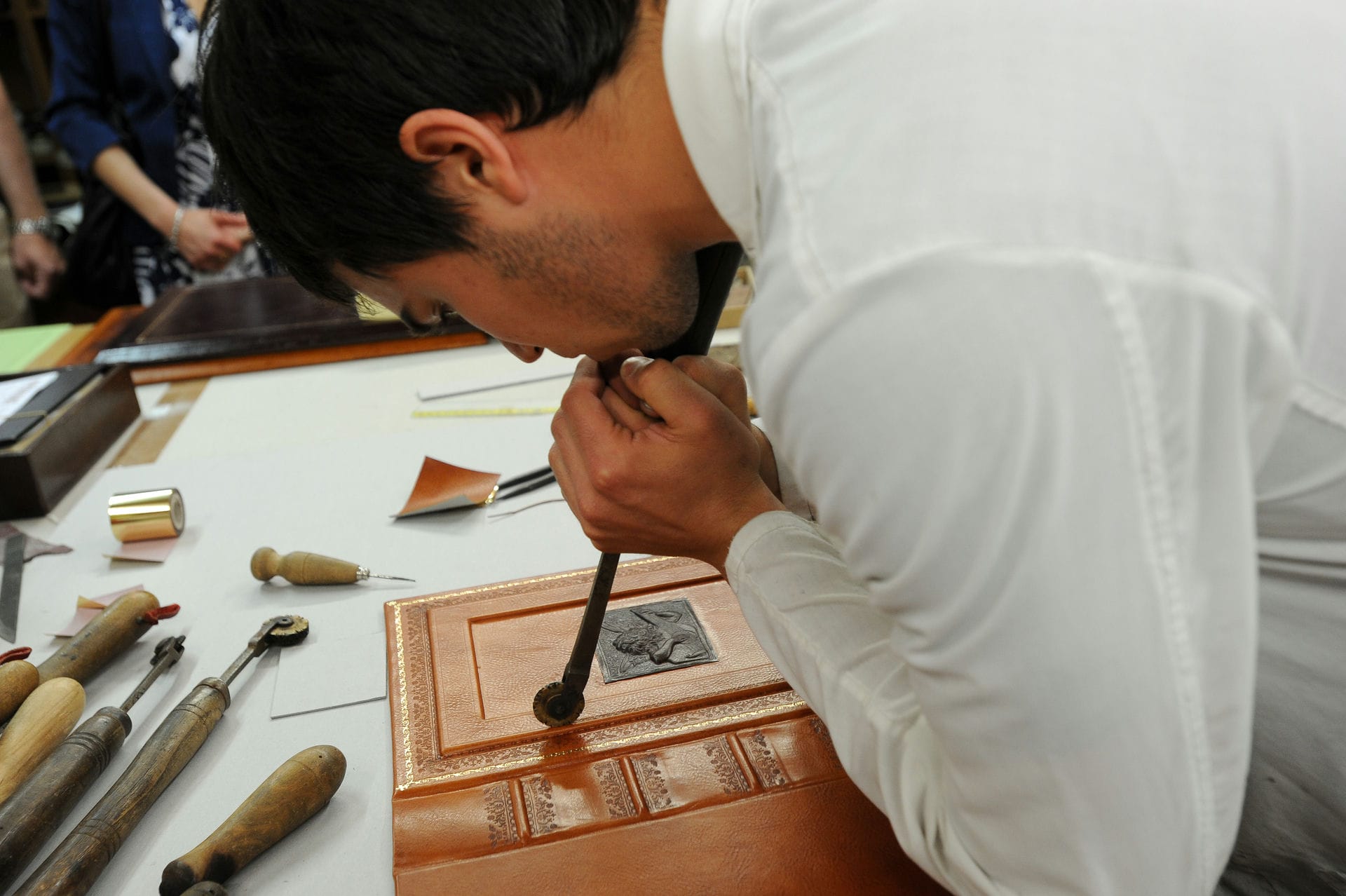 A day amongst statues
What Sara mostly likes about Florence is its position and proximity to other incredible fascinating sites, like Carrara, the world capital of white marble.
So today, we are going to jump aboard a 4x4 jeep and visit a working marble quarry to discover where the artist Michelangelo got the marble to create the famous David.
And since we are talking about sculptures, how about dinner in a real authentic sculpture studio, surrounded by colossal and elegant statues? Trust Sara: your guests, without a doubt, will be left speechless by the magnificence of Studio Romanelli, a genuinely unique venue for your events.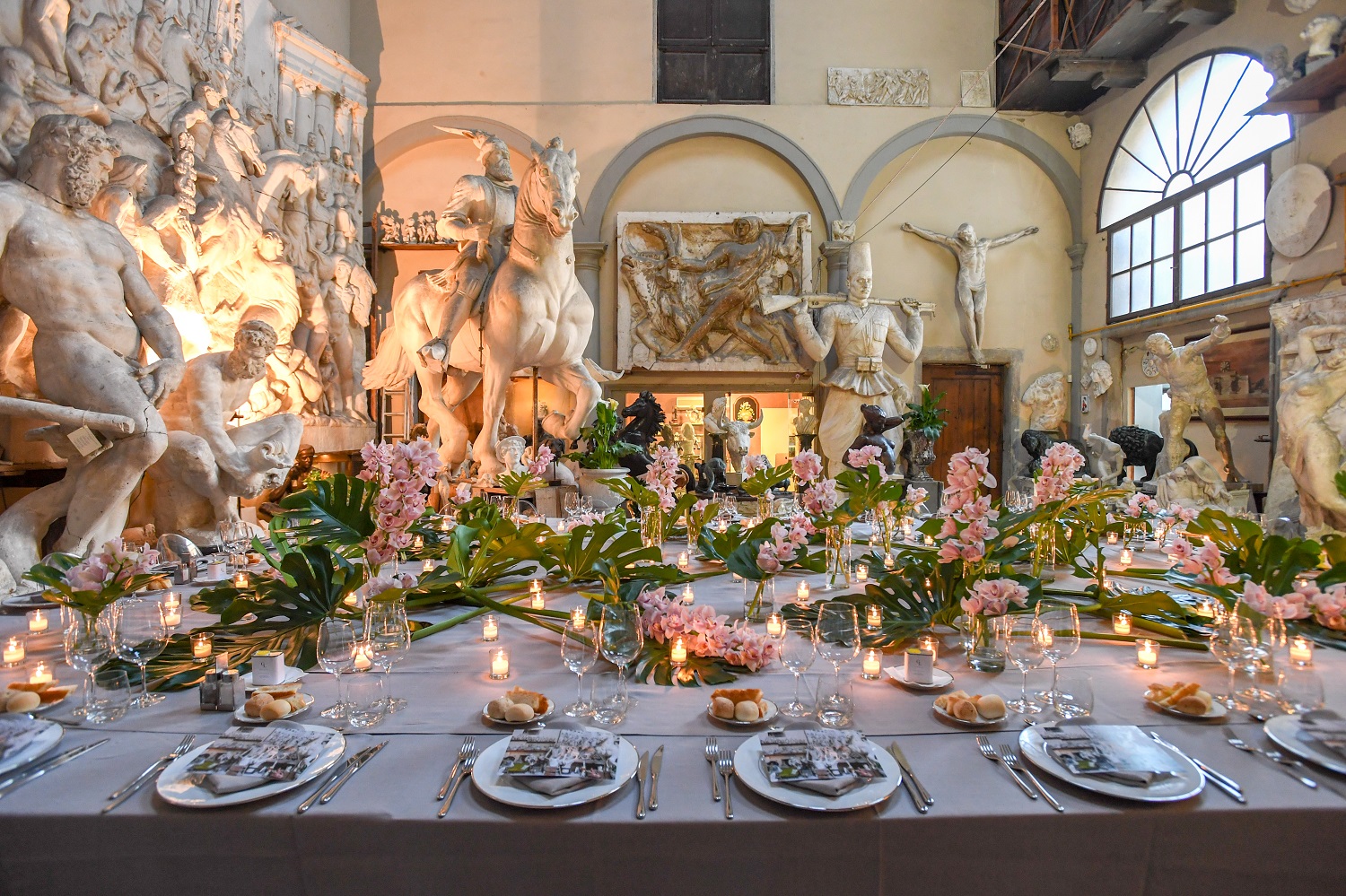 Before you can eat, you must cook
You cannot spend time in Florence and not learn the secrets and traditions of its cuisine...and what better way than an exclusive cooking class at Desinare, a contemporary space with a traditional soul, created by interior designer Riccardo Barthel and its talented chefs. So, put your aprons on and start cooking!
For our final evening, Sara has planned a farewell dinner in one of her favourite restaurants: la Ménagère, one of Florence's coolest hangouts. This multi-purpose space is more than a restaurant and a cocktail bar; it's also part florist, part bookstore, and part interiors. Cool right?