Our destinations feature some truly wonderful secluded spots, secret gardens and stunning outdoor spaces & thanks to our established network of local relationships in our destinations we can open doors to original and unique experiences..
Check out our list of favourites, each a manicured garden, an inspired location for your next corporate event, meeting, wedding or private celebration.
1. Villa Balbianello – Tremezzina (Como)
Villa del Balbianello, an elegant and romantic villa located on a promontory reaching into the iridescent waters of Lake Como. The beautiful gardens of the Villa which run down to the banks of the lake, provide a sophisticated and unique location for exclusive receptions (civil or symbolic wedding ceremonies, cocktails, dinners for up to 150 guests, business meetings, incentives) as well as professional filming and commercial photography. The spectacular gardens of Villa Balbianello have provided the backdrop for films which include Casino Royale and Star Wars.
2. Villa Reale di Marlia – Marlia (Lucca)
Few settings in italy are as rich in allure, beauty and a vivid sense of history as Villa Reale. The timeless elegance of the grounds will both charm and delight. This 17th century villa lies close to the town of Lucca, in the heart of Tuscany, less than an hour's drive from Florence, at the foot of the Pizzorne hills Villa Reale di Marlia was once home to Napoleon's sister, Elisa who thanks to family connections became the Grand Duchess of Tuscany and ruled the region. Elisa transformed this former Renaissance palace, giving it the neo-classical style popular in the early 19th century, and is considered to be one of the most important historical properties in Italy with its magnificent water theatre and 17th century architecture.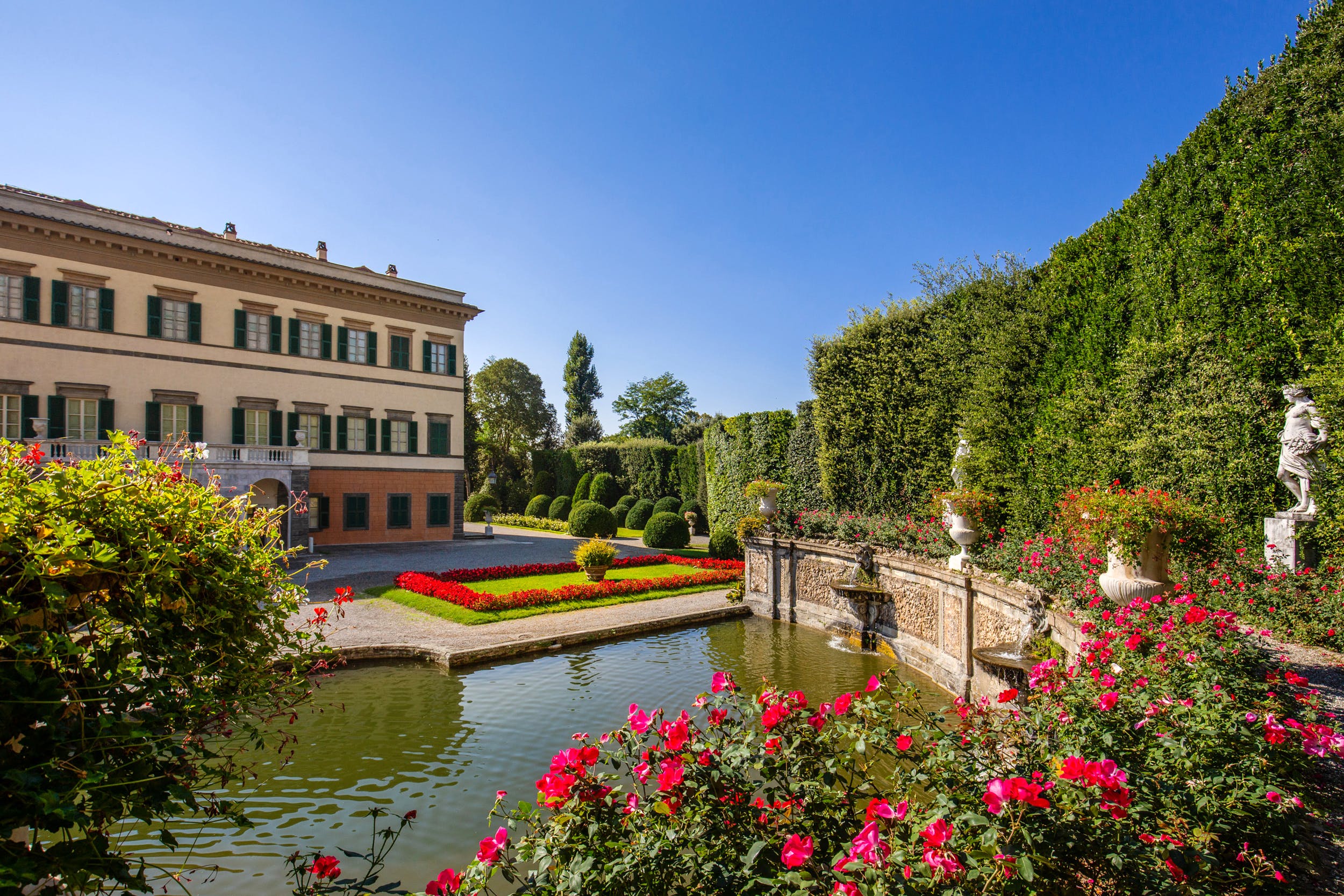 3. Villa Aldobrandini – Frascati (Roma)
Also known as Villa Belvedere, this is one of the most important historical villas of Frascati - for its position dominating the town of Frascati and overlooking the valley towards the city of Rome, and for the carefully studied designs of its splendid interiors and exteriors. The villa was built by Cardinal Pietro Aldobrandini between 1598 and 1602 on land received from his uncle Pope Clementine VIII, a reward for having brought Ferrara once again into the estates of the church. The building was first used as a stately home and after the death of the Cardinal it was handed over to his niece Olimpia Aldobrandini.
4. Radice Pura – Giarre (Catania)
Radice Pura Park is totally out of the ordinary, being a location, which has few equals anywhere in the world. Radice Pura is a Mediterranean botanical park, a unique location that embodies nature whilst celebrating modern technology in a sustainable environment. The gardens, the 18th century palazzo and the "state of the arts" glasshouse provide the perfect framework for events. And Radice Pura is also the home of the bi-annual Garden Festival, the Mediterranean's answer to the famous garden festivals of Chelsea and Chaumont-sur-Loire.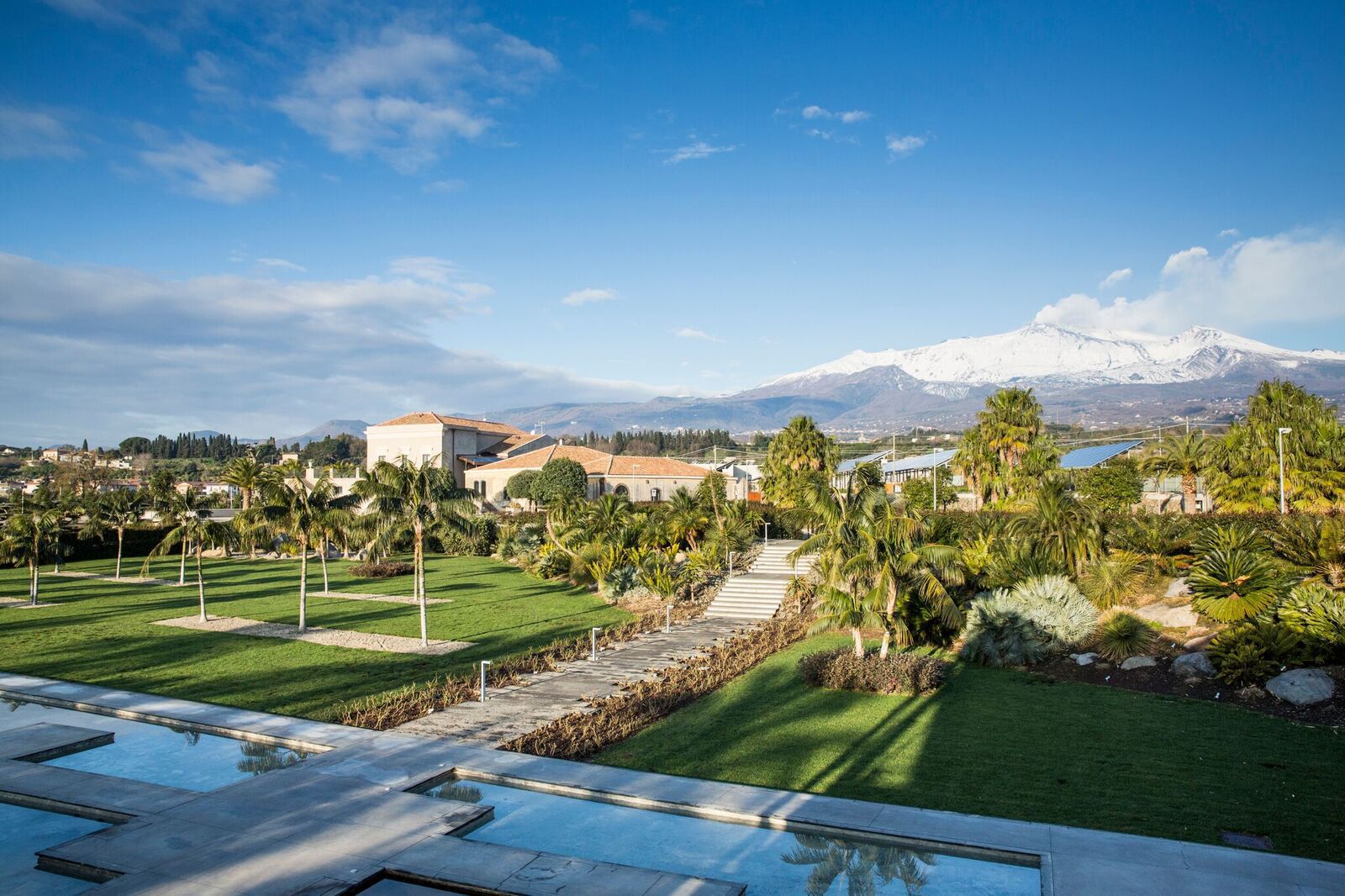 5. Estufa Fria - Lisbon
Initially designed as a plant shelter, the Lisbon Estufa Fria is a space to enjoy pleasant moments amongst pools, waterfalls, creeks, statues and hundreds of species of different plants from all over the world. This 800 square metre multipurpose space is available for staging any type of event, thereby bringing back the glamour, mysticism and power of attraction which have always accompanied it since its construction in the 1950's.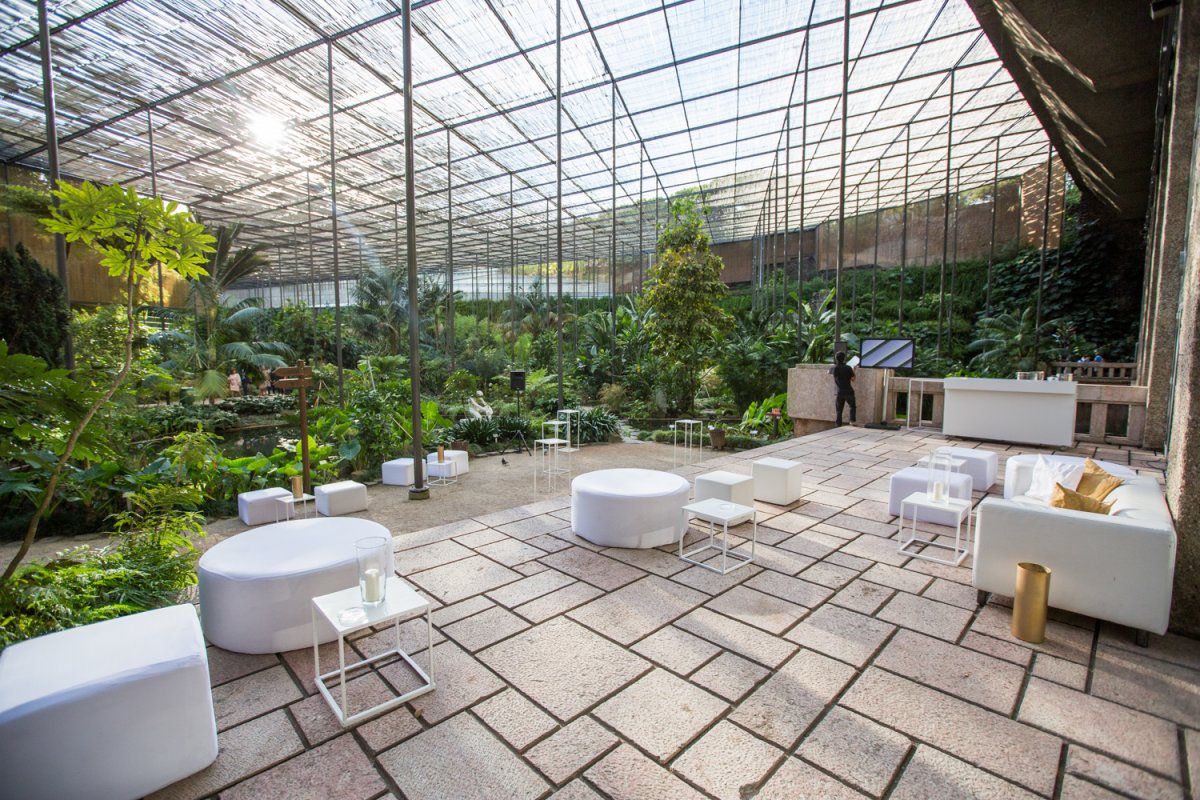 6. Rodin Museum – Paris
Rodin Museum in Paris reopened in November 2015 after undergoing a remarkable transformation. Hidden behind the façade of a beautiful private 18th century mansion, the museum houses a permanent collection of the major works of Rodin. The beautifully landscaped gardens, with their rich profusion of magnificent displays of seasonal plants and flowers, provide an oasis of peace and tranquillity and a wonderful spot for your next prestigious event surrounded by Rodin's most famous sculptures.
7. Château de Chantilly and gardens - Chantilly
Chateau de Chantilly is one of the finest jewels in the crown of France's cultural heritage - a work of a man with an extraordinary destiny: Duke of Aumale, son of Louise Philippe, the last king of France. Chantilly remains, more than a century later, a showcase of preserved works where the charm of the 19th century continues to reign. Enjoy a visit of the Domaine de Chantilly and explore the Chateau, the gardens and the stables. The castle and its grounds provide a prestigious setting for your event.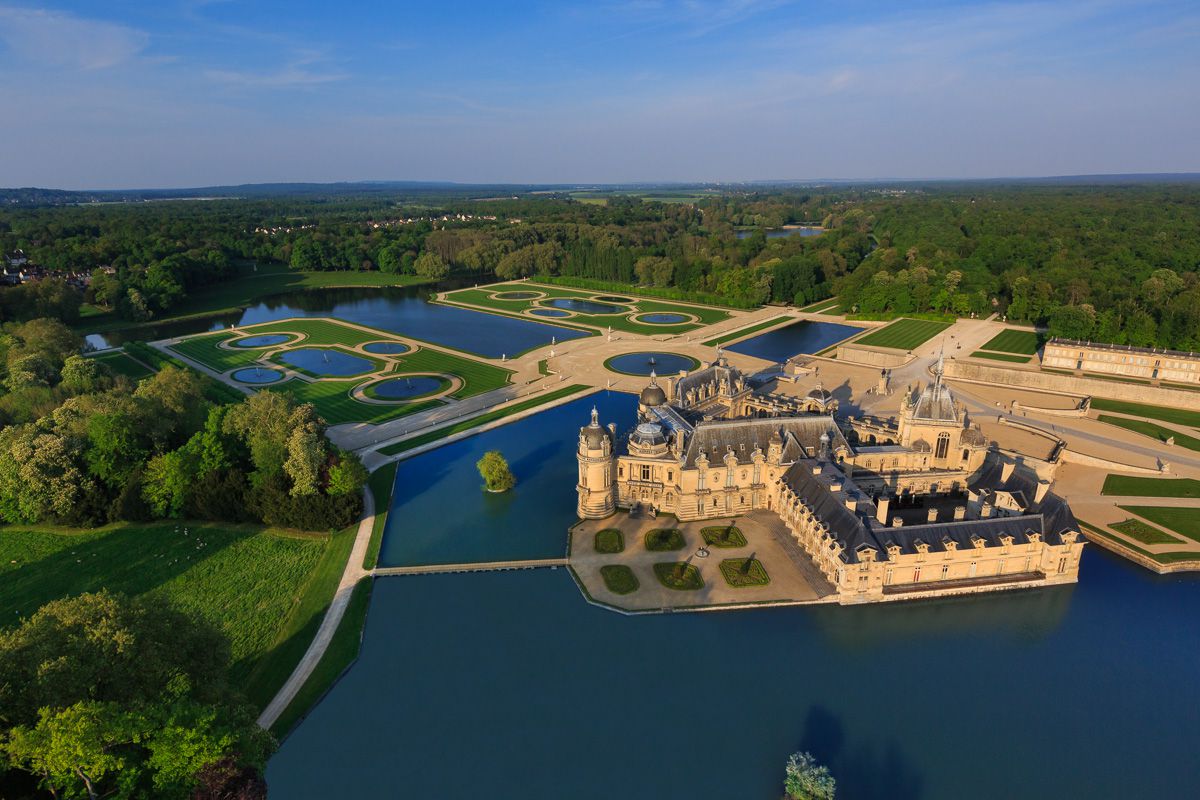 8. Villa Ephrussi de Rothschild – Saint-Jean-Cap-Ferrat
Villa Ephrussi de Rothschild (also known as Villa Ile de France) is one of the landmarks of the French Riviera. Perched on a promontory, the pink-red mansion boasts full views of the Mediterranean and the port of Cap Ferrat below. The architect Aaron Messiah built this sumptuous Venetian-style mansion for Beatrice de Rothschild, the wife of the banker Maurice de Ephrussi. Beatrice, a great lover of artespecially from the 18th century, enjoy unlimited wealth, which allowed her to decorate her mansion with exquisite period furniture, sculptures and objets d'art, Great Masters' paintings by great masters and and create a set of fabulous gardens. Bequeathed to the Academy of Fine Arts in 1933, a year before Beatrice's death, the Villa Ephrussi de Rothschild was classified Historical Monument in 1996 and provides a sophisticated and stylish setting for events.
9. Castillo de Sant Marçal – Barcelona
Originally, the castle was a building with a square floor plan enclosing a central courtyard, and that included a tower and a Gothic chapel surrounded by a moat. In 1895 the Arròspide family commissioned Cayetano Buïgas to adapt the building as a second residence.
The magnificent gardens lend themselves to a great variety of stagings with each event enjoying a unique and exclusive experience.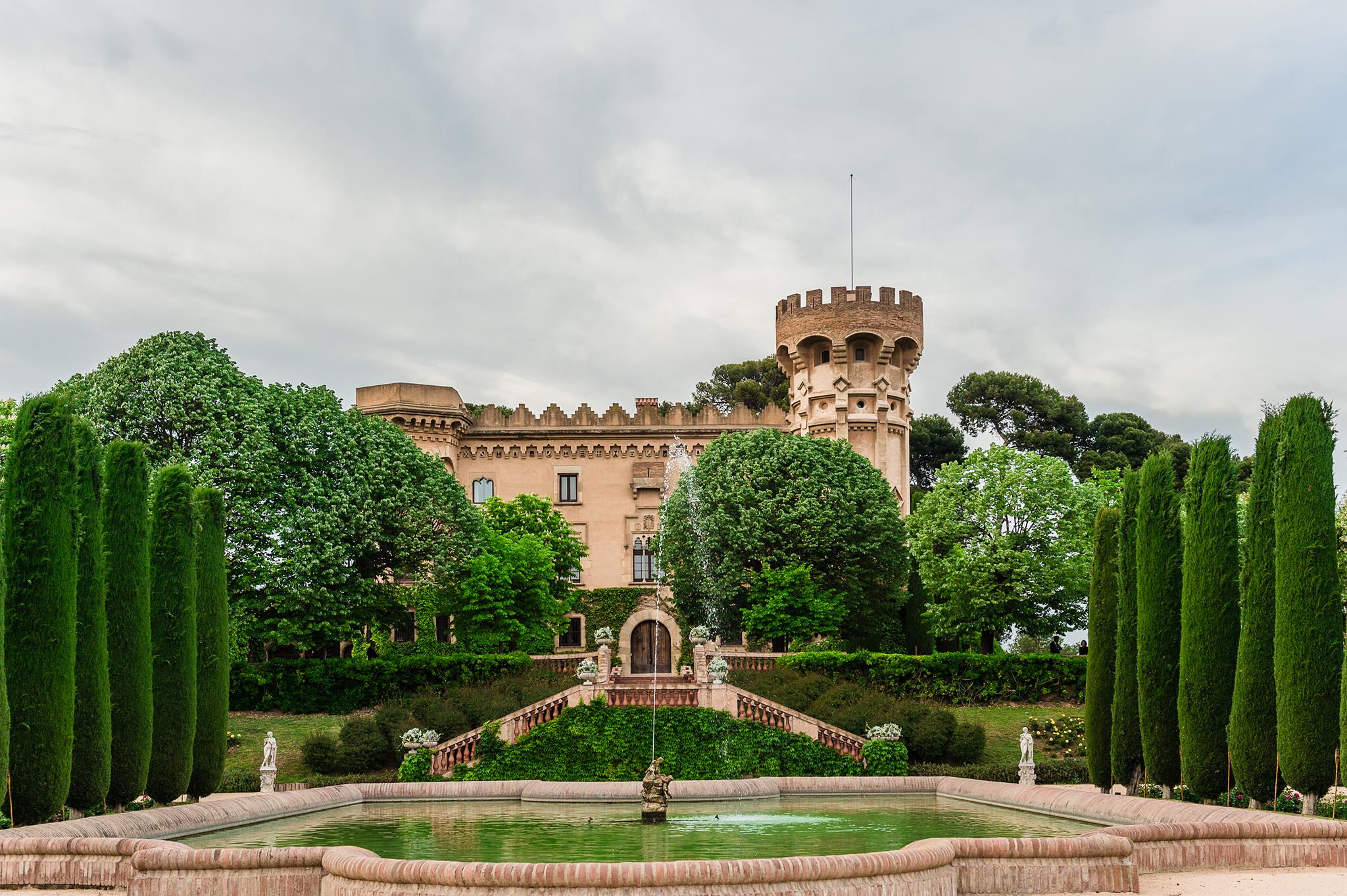 10. La Concepción Historical-Botanical Garden – Málaga
Acknowledged in 1943 as a "garden of historical and artistic interest", this garden covers a total of 3.5 hectares. La Concepción contains the largest collection of subtropical plants in Europe, magnificent fountains and waterfalls, a huge diversity of palm trees, and a Doric temple hidden amid the foliage.
This botanical garden is the perfect open-air venue for a next corporate event or al fresco meeting in Malaga.