In today's fast-paced business world, remote and hybrid work models have become the norm for many organizations, necessitating a review of incentives, rewards, and recognition systems. In fact, with so many workers now operating off-site more frequently, employers are facing new challenges in motivating and engaging their teams. And that is where incentive travel comes in.

Incentive travel has emerged as a powerful tool for boosting morale, increasing engagement, and enhancing business relationships. It offers an opportunity to reward top-performing employees, motivate sales teams, and strengthen relationships with key clients.

Moreover, as reported by the IRF 2023 Trends Report - Incentive Research Foundation, incentive travel activity will be strong in 2023. Still, with the added emphasis on employee retention and recruitment, incentive trips need to be more exciting, exclusive, experiential, authentic, and memorable than ever.
Therefore, one of the essential aspects when planning an incentive travel program is choosing the right destination. But with so many options available, this can be a very daunting task.

In this blog, we will explore some top tips for choosing the perfect destination for your next incentive trip, ensuring that your investment is maximized and your attendees have a truly unforgettable experience.
What does incentive travel mean?
Incentive travel refers to travel experiences offered to employees or customers as a reward for achieving specific goals, targets, or milestones. It is a way to recognize and celebrate their hard work, dedication, and loyalty to your organization.
Incentive travel programs typically offer participants a unique and memorable travel experience that they might not otherwise have the opportunity to enjoy. These experiences can include exotic, luxurious, or adventurous destinations, such as an all-expenses-paid trip to a fun Spanish island, a ski trip in the French Alps, a cultural tour of a historic Italian city, or a sailing adventure in Portugal.
Incentive trips can also include team-building activities, networking opportunities, and special events that help participants to build relationships, increase their skills and knowledge, and further their personal and professional development.
Overall, incentive travel is a powerful tool for organizations to motivate and incentivize their employees, partners, and customers while providing them with unique and memorable experiences that can help boost morale, engagement, and loyalty.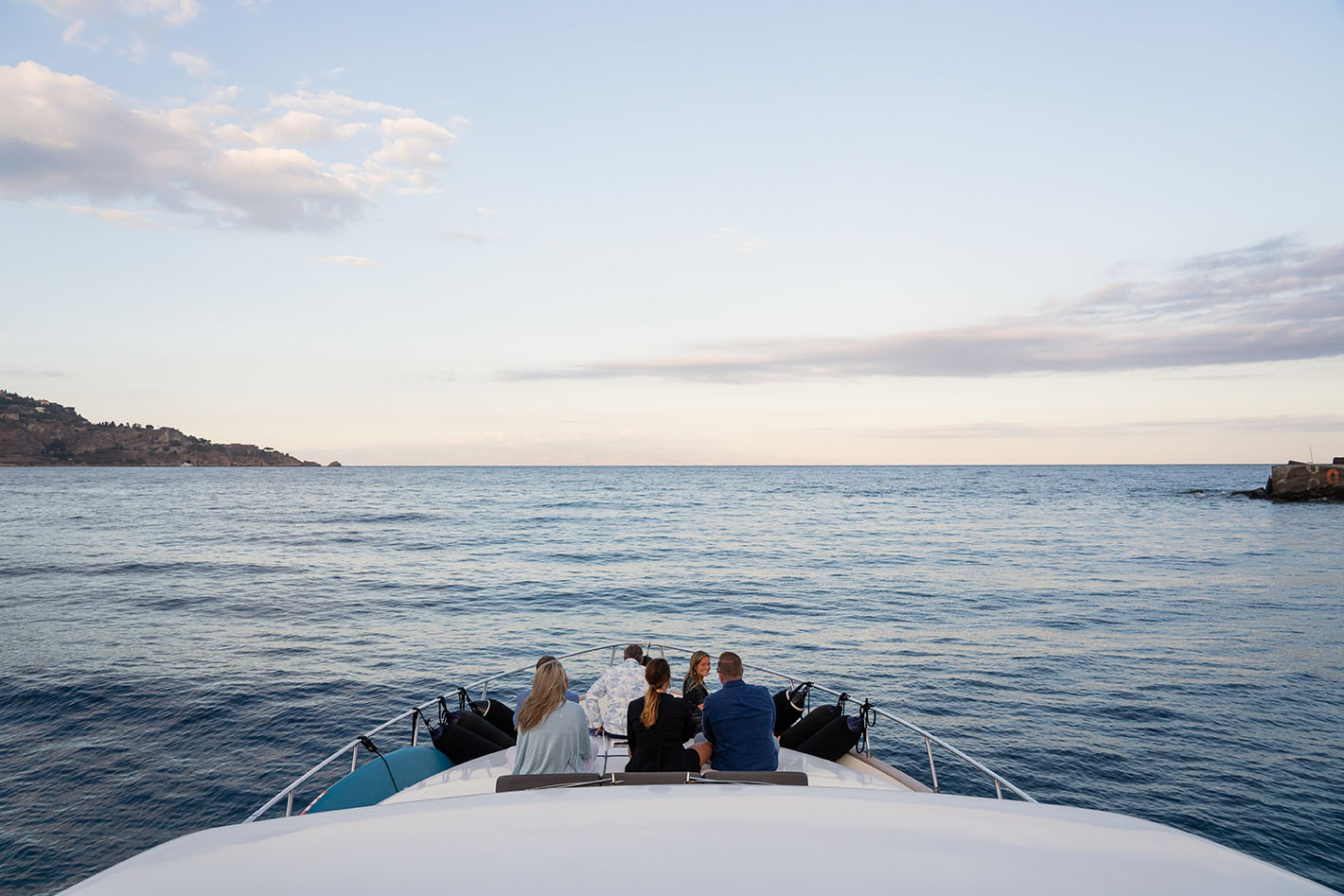 Selecting the right destination for your next incentive travel program
With so many options available, it is important to consider various factors to ensure that you choose a location that meets your group's needs and maximizes your investment's impact.
"The destination you choose can make or break the success of your incentive trip. It is important to find a location that aligns with your audience's preferences and interests while also offering a unique and memorable experience. And with TERRAEVENTS' four destinations (Italy, Spain, Portugal, France), we are able to provide a variety of options to cater to different tastes, ensuring that each incentive trip is a success."
Heather Williams, CEO TERRAEVENTS
So, here are our top tips for selecting the right destination for your next incentive:
Consider Your Audience
The first step in selecting the destination for your incentive trip is to consider your audience. Who are the people you want to motivate and reward? What are their interests and preferences? What do they like to do in their free time? Answering these questions will help you narrow your options and select a destination that will appeal to your guests.
For example, if your audience comprises adventure seekers, you might consider destinations that offer hiking, rafting, and rock climbing. On the other hand, if your audience is more interested in cultural experiences, you might consider destinations that offer historical landmarks, museums, and art galleries.
Determine Your Budget
Another critical factor to consider when selecting a destination for your incentive trip is your budget. Understanding your budget is crucial to ensuring you can create a memorable trip that meets your goals and expectations while staying within your financial limits.
There are several reasons why your budget is so important when planning an incentive trip. First and foremost, it will determine what destinations and accommodations are available to you. For example, if you have a limited budget, you may need to look for more affordable destinations, such as domestic locations or off-peak seasons. On the other hand, if you have a more flexible budget, you may be able to consider more luxurious or exotic destinations.
Second, your budget will also impact the types of activities and experiences that you can include in your incentive trip. For instance, if you are working with a limited budget, you may need to prioritize certain activities over others. This can require some creativity and resourcefulness, but it can also lead to unique and memorable experiences tailored to your group's interests.
Third, your budget will also affect the size of your group and the level of customization that you can offer. For example, if you have a larger budget, you may be able to offer more personalized experiences or add additional perks, such as upgraded accommodations or private tours.
Whether planning a small-scale getaway or a large-scale adventure, taking the time to consider your budget will help you create a successful and memorable incentive trip that will leave a lasting impression on your participants.
Research the Destination
Once you have narrowed your options based on your audience and budget, it is time to research the destination. Look for information about the weather, local customs, as well as the safety and security of the destination. Moreover, you should also research the availability of accommodation, flights, and experiences. Consider the availability of meeting spaces, team-building activities, and local excursions.
Additionally, when selecting a destination for your incentive travel program, you should also consider its accessibility. How easy is it for your attendees to travel to the destination? Is the destination served by major airlines? Are there direct flights available? What is the travel time?
You should also consider the availability of ground transportation at the destination. Are reliable and safe transportation options such as taxis, shuttles, or public transit available?
Every destination has its own unique customs and culture that should be respected and understood. Researching the destination can help you understand the local traditions and etiquette. This will help you to avoid any cultural misunderstandings or offensive behavior during your trip.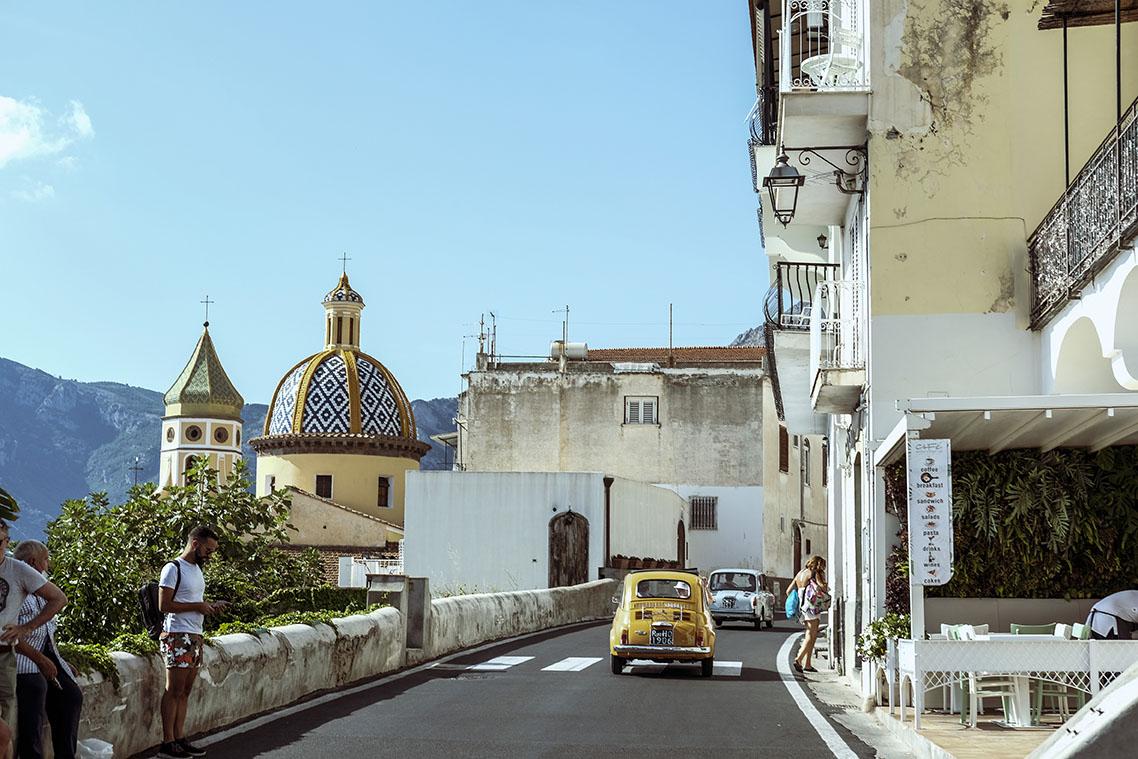 Look for Unique Experiences
One of the main reasons people participate in incentive travel programs is to have once-in-a-lifetime experiences that they wouldn't have otherwise.
Therefore, when selecting a destination, look for unique activities that will set your incentive trip apart from others.
For example, consider a destination that offers authentic and extraordinary experiences: maybe a cooking class with a renowned Italian chef, an excursion aboard a luxury private yacht in Porto, a hot air balloon ride above the Spanish Montserrat mountains, or even an exclusive helicopter ride from Paris to the stunning Champagne region.
In addition to unique activities, the destination itself can also make a big difference in the overall experience. Consider destinations that offer a mix of urban and rural environments, as well as a variety of cultural and natural attractions. This will allow your employees to explore the destination at their own pace and experience various activities and attractions.
Consider Sustainability
Sustainability is a concept that aims to meet the needs of the present without compromising the ability of future generations to meet their own needs. In other words, it is about making decisions that are not only good for the environment but also good for the people and communities that live there.
Therefore, sustainability is becoming an increasingly important factor when selecting a destination for incentive travel. Many companies are, in fact, now looking for partners, such as DMCs, venues, and other suppliers that prioritize sustainability and eco-friendliness. This means selecting locations that are committed to minimizing their environmental footprint, conserving natural resources, supporting local economies, and preserving cultural heritage.
For example, by collaborating and working with partners such as TERRAEVENTS, you have the possibility to reduce your event's carbon footprint, support local communities and offset the impact of travel. How? Thanks to TERRAEVENTS' partnership with Treedom, the only platform in the world where you can plant a tree with a simple click and follow its growth online. As Treedom's global ambassador within the events and hospitality industry, TERRAEVENTS and its clients are committed to planting 3000 trees in three years, creating long-term benefits not only for the planet but also for the local communities.
Choosing a sustainable destination and working with partners who prioritize sustainability can help reduce your impact on the environment and local community while still rewarding and motivating your employees.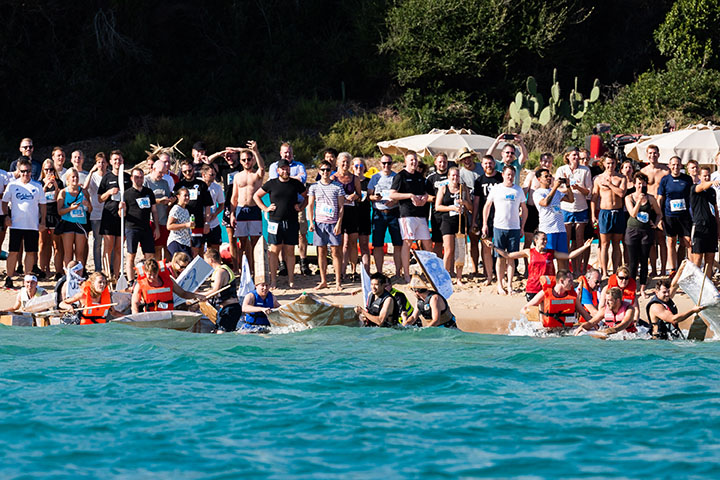 Seek the Help of Professionals
Planning an incentive travel program can be challenging, especially if you are unfamiliar with the destination. That is why it is important to seek the help of professionals and DMCs (Destination Management Companies), like TERRAEVENTS, to ensure your incentive trip succeeds.
When choosing a destination for your incentive travel, a DMC can provide you with a range of options that suit your budget and objectives. They can suggest destinations that are off the beaten track and offer unique experiences that your group may not have considered. With their help, you can create an innovative and different program, making it more appealing to your guests.
Additionally, working with professional and experienced partners takes the stress off your shoulders, as they can handle all the logistical details of the program.
Summary
With the rise of remote and hybrid work models, incentive travel has become a vital tool for motivating and engaging employees, rewarding top performers, and strengthening relationships with key clients.
As the trend for incentive travel continues to grow, choosing the right destination has become even more critical. By following the tips outlined in this blog, businesses can ensure that their incentive travel program is successful, leaving a lasting impression on attendees and ultimately driving positive results for the organization.
So, if you are looking to plan an exciting and memorable incentive trip but you are unsure about the destination, contact us today. Our team of experts will help you select the perfect destination for your next event!