Events are a powerful tool for bringing people together, whether for business or pleasure. From meetings and conferences to incentive trips and team-building activities, events have the power to inspire, educate, and connect people.
However, with so much at stake, it is essential to get everything right.
A poorly planned event can damage a company's reputation, waste valuable resources, and leave attendees feeling disappointed. That is why event planners often turn to destination management companies (DMCs) to ensure their events are a success.
In this blog post, we explore the benefits of using a DMC and just how crucial they are to determining the success of an event.
What is a DMC?
Think about your last business trip with your colleagues. You probably traveled to an exciting destination, stayed in a beautiful hotel with state-of-the-art event and meeting spaces, moved around the city using private transportation, lived once-in-a-lifetime experiences, and savoured authentic meals in unique venues while enjoying incredibly engaging entertainment.

You likely felt the entire operation was seamless and effortless. But have you ever wondered who was behind the scenes, making everything run smoothly? Chances are, it was a Destination Management Company (DMC).
So, what is a DMC? A DMC is a professional services firm specializing in planning, organizing, and executing events and experiences for business groups in a particular destination. They are typically locally based and have a deep understanding of the culture, geography, and logistics of the destination they operate in. DMCs act as a one-stop shop for event planning, making it easier for event managers to plan an event in a new destination.
With an eye for detail, DMCs are able to take care of every single aspect of an event, from organizing airport transfers, sourcing and booking hotels and venues, to arranging customized experiences and engaging activities.

They work closely with clients to design and execute events and activities which match their specific needs and preferences. Whether it is a corporate conference, an incentive trip, or a board meeting, DMCs are experts in ensuring everything runs smoothly.
Why working with a DMC is key to planning successful events?

a. Expert Local knowledge and on-site event support
The first and perhaps the most significant benefit of using a DMC, like Terraevents, for example, is their extensive local knowledge and expertise. DMCs are intimately familiar with their destination, including its culture, customs, and hidden gems, allowing them to create personalized itineraries and experiences that cater to their clients' specific interests and preferences.
This knowledge is invaluable when planning and executing events in a new destination; for event planners, working with a DMC means you have access to a team of experts who can provide insider knowledge on the best venues, restaurants, and activities in the area.
"At TERRAEVENTS, we understand that successful events are more than just logistics and planning. Our team of experts is dedicated to creating unique experiences that reflect our clients' brand and message while respecting the culture and environment of the destination."
Lorenzo Pignatti, President TERRAEVENTS
Indeed, organising an event, be it a corporate meeting, incentive trip, or product launch, requires a significant amount of planning and attention to detail. From sourcing and selecting the right hotel property, and offsite venues, to coordinating transportation and entertainment, countless factors must be considered to ensure a successful event. And this is where a Destination Management Company can prove invaluable.
Thanks to their expertise, a DMC can provide on-site management and support, which means that they are on the spot, to ensure all runs smoothly during the event. DMCs use their professional expertise and local knowledge to troubleshoot any issues which may arise, sharing information to make sure that all interested parties are reading from the same page.
b. Creativity and Excitement
When planning events, there's always a risk of it turning out to be the "same old thing" that everyone has seen before. By working with a DMC, you can bring a new level of creativity and excitement to your event.
Thanks to their deep understanding of the local culture, a DMC can use this knowledge to infuse an event with unique and memorable experiences.
Additionally, a DMC can provide out-of-the-box ideas for activities and team building exercises that go beyond the standard conference room setup. From a fashioned-themed gala dinner in the heart of the Italian fashion capital to an exclusive helicopter ride above the iconic Eiffel Tower; a DMC can help you design an event that will stand out in your attendees' memories.
And it doesn't stop here - a DMC can help you incorporate technology into your programme in the most innovative of ways – through interactive displays, augmented reality experiences, and other digital enhancements to make your event modern and cutting-edge.
Overall, working with a DMC brings a fresh perspective and a wealth of ideas to the event planning process.
c. Local Connections and Exclusive Partnerships
One of the significant benefits of using a Destination Management Company is its established relationships with local vendors and suppliers. Because DMCs have extensive knowledge of the local area, they know who to work with to ensure the success of your event. This results in a range of benefits for event planners, including access to exclusive venues and experiences that may not be available to the general public.
Convention Bureaux, hotels, entertainment providers, and other event suppliers are essential for the success of any event, but finding the right ones can be time-consuming and expensive. DMCs have established relationships with a wide range of vendors, making securing the services and products needed for your event easier.
Another significant advantage of using a DMC is its access to exclusive venues. DMCs can, in fact, provide access to venues that may not usually be open to the public or that may be prohibited due to local regulations or restrictions, such as historical landmarks, museums, and private estates. This can include obtaining the necessary permits or licenses, working with local officials, and managing the event logistics.
These partnerships are crucial in ensuring the success and uniqueness of an event, as they provide access to resources and expertise that may be difficult for an event planner to acquire on their own.
In addition, DMCs are well-connected and have access to the latest trends and developments in the local area. They can advise on the best venues, activities, and entertainment options for an event based on trends and novelties, ensuring attendees have an unforgettable experience.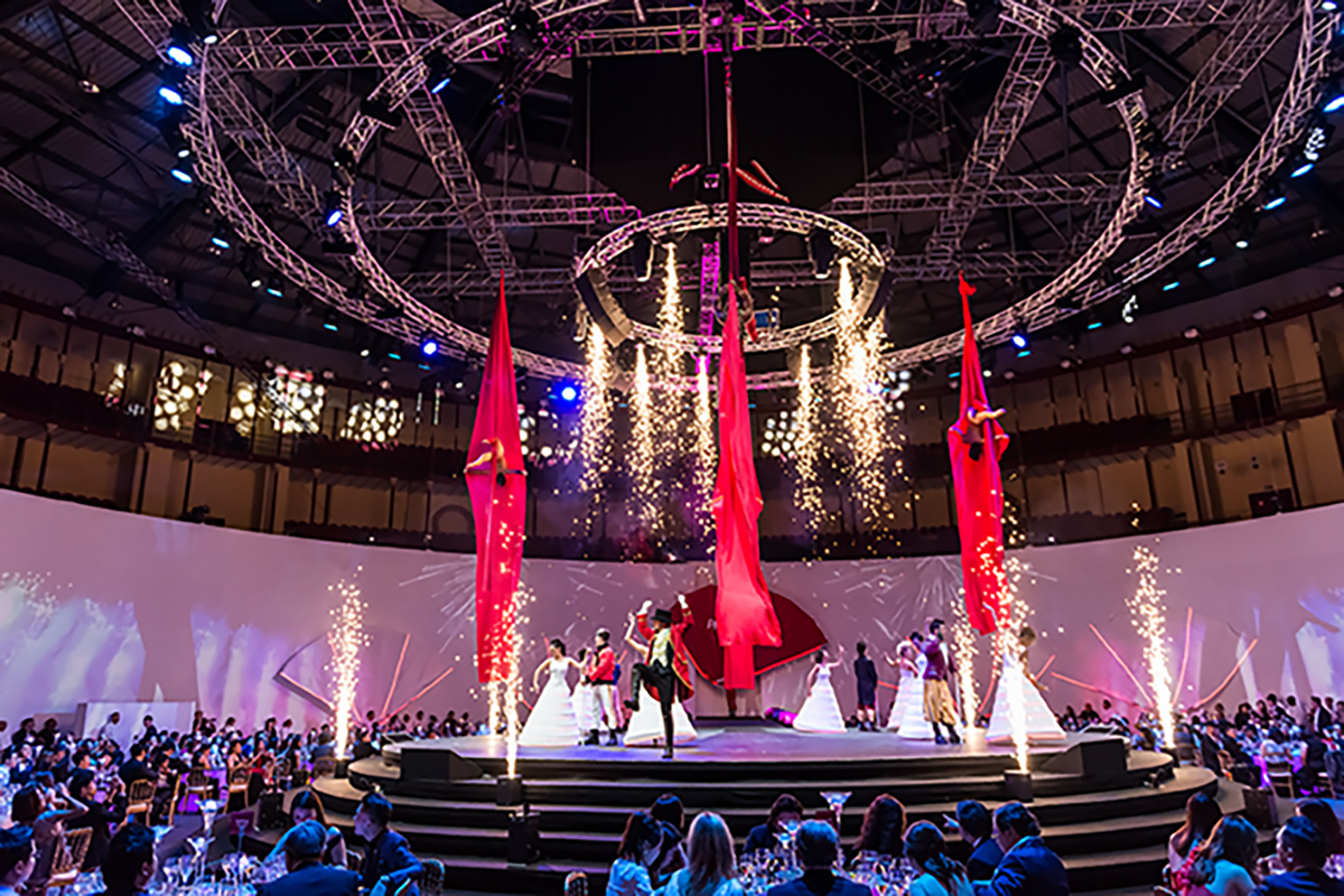 d. Saving time and money
Event planning is exciting but can also be overwhelming and time-consuming, particularly when organizing an event in an unfamiliar destination. Destination management companies can save you significant time by managing the event's logistics, including transportation, accommodation, F&B arrangements, and entertainment.
As an event planner, there is nothing more stressful than the negotiation and contract terms of an event. This is often considered the most time-consuming and tedious part of the planning process, and any mistakes or oversights can lead to disastrous consequences. And this is where a DMC comes in.
As we previously mentioned, DMCs have established relationships with vendors, hotels, and other suppliers, which can give them negotiation power. Therefore, DMCs can negotiate the best deals on everything from catering to transportation, saving you money and time spent haggling with suppliers.
And it is not just about the deals. DMCs have a team of legal experts who are well-versed in contract terms and negotiations. So, they can review contracts and identify any potential legal issues, saving you even more time and preventing costly mistakes.
When you work with a Destination Management Company, you can focus on other aspects of the event, such as content, programming, and networking, while the DMC handles all the details. This frees up your time and allows you to focus on your core responsibilities, resulting in a more efficient and productive event planning process.
Another big time-saver when working with a DMC is streamlined communication. You don't have to communicate with multiple vendors and suppliers; instead, the DMC handles all communication for you. This saves you time and ensures everyone is on the same page, reducing the risk of miscommunication and errors.
Moreover, DMCs provide a clear and transparent budget breakdown, allowing for better budget management. This ensures that you can make informed decisions about how to allocate your resources, resulting in a more cost-effective event.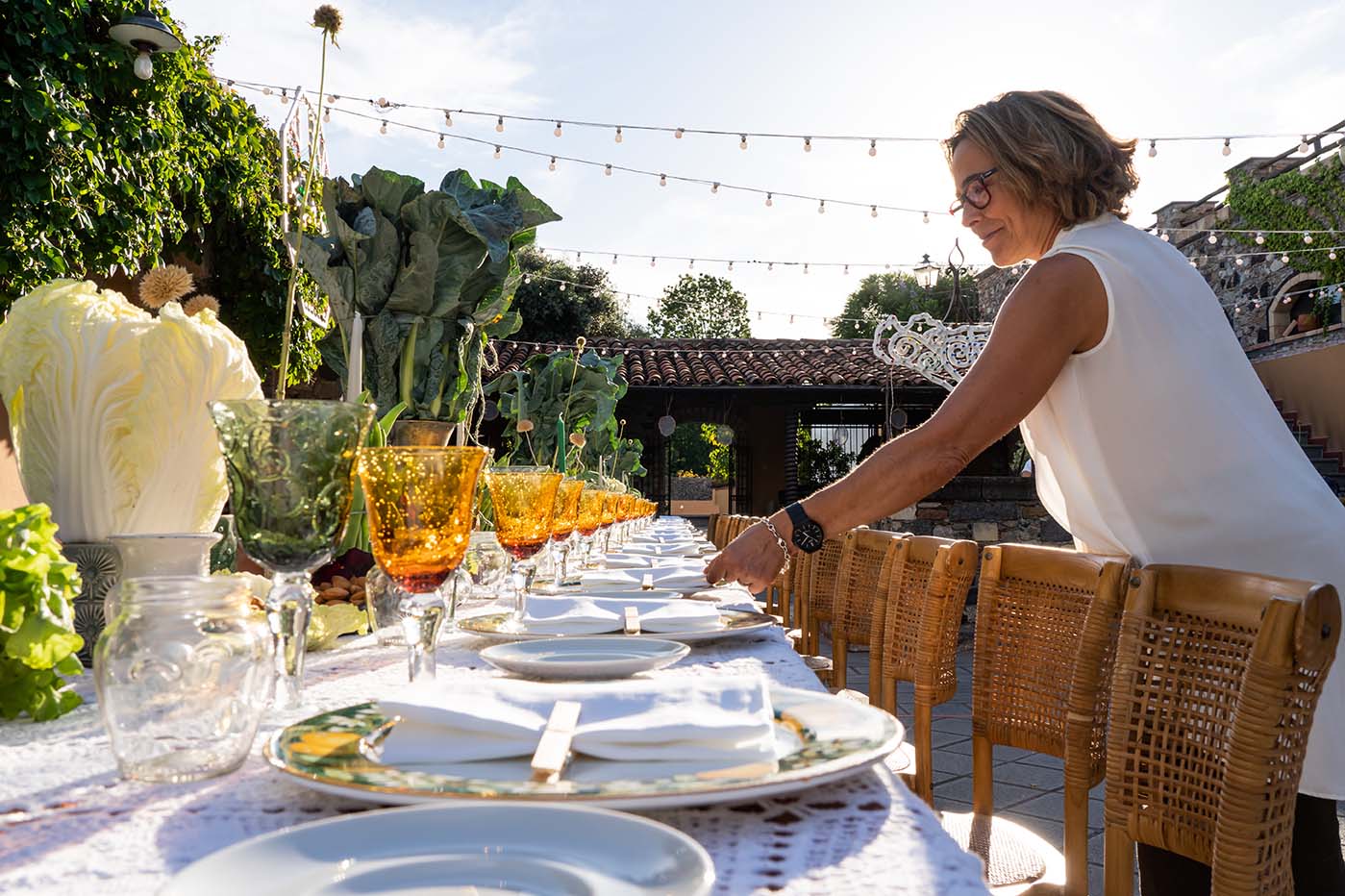 e. Effective risk management and problem-solving
No matter how well-planned an event is, there is always the possibility of unforeseen circumstances that can disrupt the event. And that is where the expertise of a DMC comes into play.
Destination Management Companies are experts in risk management and can help event planners mitigate potential risks. They have extensive knowledge of local regulations and customs, ensuring that the event complies with all legal requirements. And they can also provide contingency plans in case of unforeseen circumstances, such as inclement weather, transportation strikes, or venue closures.
In addition, DMCs are problem solvers who can quickly and efficiently resolve any issues that may arise during the event. They are used to dealing with unexpected situations and can draw on their local knowledge and connections to find creative solutions. This means event planners can rest easy knowing that any problems that may arise will be handled rapidly and as efficiently as possible.
For example, one of the biggest risks to any event is the weather. If an outdoor event is planned and the weather turns bad, it can be a disaster. A DMC can prepare for this risk by having a backup plan in place. They can arrange for a covered venue or a contingency plan to allow the event to continue without interruption.
In conclusion, a DMC's risk management and problem-solving expertise is invaluable to event planners. By working with a DMC, you can mitigate potential risks, have contingency plans in place, and efficiently resolve any issues that may arise during the event. This ensures a seamless and stress-free experience for attendees and a successful event for the planner.
f. Enhancing Attendee Experience
Probably one of the most important benefits of using a DMC is the ability to enhance the attendee experience. Destination Management Companies specialize in creating customized experiences for event attendees. They can organize unique and exclusive activities, engaging tours, and entertainment to give attendees a memorable and immersive experience.
Thanks to their extensive local knowledge and expertise, DMCs can recommend the best activities and experiences for event attendees. Whether a private cooking class with a Michelin-starred chef in an exclusive location, a wine-tasting experience in an antique wine cellar, or a hot air balloon ride over the local countryside, DMCs can create a one-of-a-kind experience that attendees will never forget.
Attention to detail is crucial when creating a memorable experience for event attendees, and DMCs are the experts. They can handle everything from the venue selection to the menu, ensuring that every detail is taken care of to create a seamless and unforgettable experience for attendees.
For example, if you are organizing an incentive trip for top-performing employees, a DMC can create a customized itinerary that includes activities that cater to their interests and preferences. This could include cultural off-the-beaten-track tours, adventure and adrenaline activities, or unique dining experiences showcasing local cuisine. By offering attendees a unique and personalized experience, you will leave a lasting impression on them and increase their motivation and loyalty to your company.
By leveraging the DMC's local knowledge, expertise, and attention to detail, you can create a truly unique and unforgettable experience for your guests.
Summary
In conclusion, working with a Destination Management Company (DMC) can be a game changer when it comes to planning your next event. From local expertise to creative solutions, a DMC can provide a wide range of services to make your event successful. Collaborating with a DMC allows you to free yourself from the logistical challenges and focus on enjoying the event with your guests.
So, if you are planning an event and want to make it truly special, contact us today. Our team of experienced professionals is ready to work with you and bring your vision to life. Whether it is a corporate meeting, an incentive trip, or any other event, we have the expertise and resources to ensure a memorable experience for you and your guests.