Looking for a special venue for your summer private party or a place to relax while sipping a cocktail with sea views?
Check out below our favourite beach bars in our destinations…
Have fun and make this summer an unforgettable one!
1. ASSAONA BEACH CLUB - MALLORCA
Assaona Beach Club is situated in Portixol, just to the East of Palma city centre and is one of the closest ones to the city. It boasts wonderful views over the city, dominated by the cathedral.
Newly renovated, its design combines wood, straw and understated colours to take advantage of the beautiful landscape, with a panoramic view of the sea, the beach and Palma's cathedral thanks to its huge windows. But the true gem is their terrace. With sun loungers right on the white sandy beach, you can enjoy drinks and food as you take in the views of Palma Bay.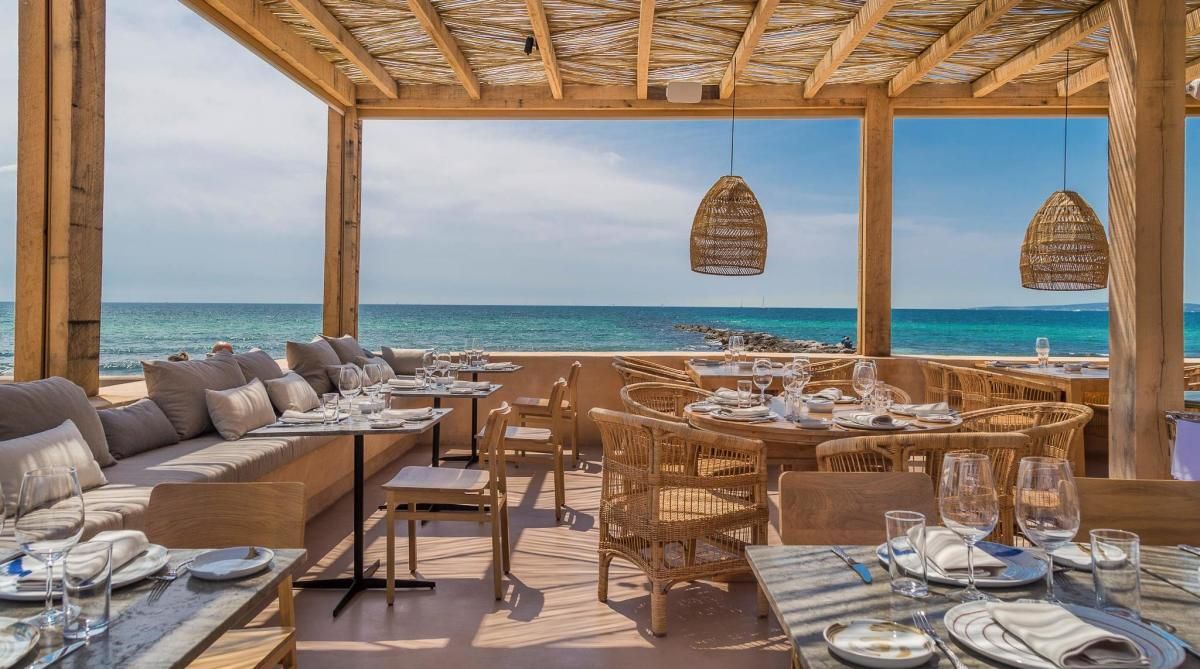 2. PUROBEACH - MALLORCA
Nomads who want to discover a purely Mediterranean experience will find their Oasis del Mar here, a merge between Mallorca's nature and history. Arabian influenced fountains and arches, Mallorcan olive and pine trees, natural wood and crystal blue water which crashes against the rocks in a place where the sun never goes down. Enjoy the Mediterranean sun in all its glory, all day, every day while you take in the panoramic views of the bay of Palma.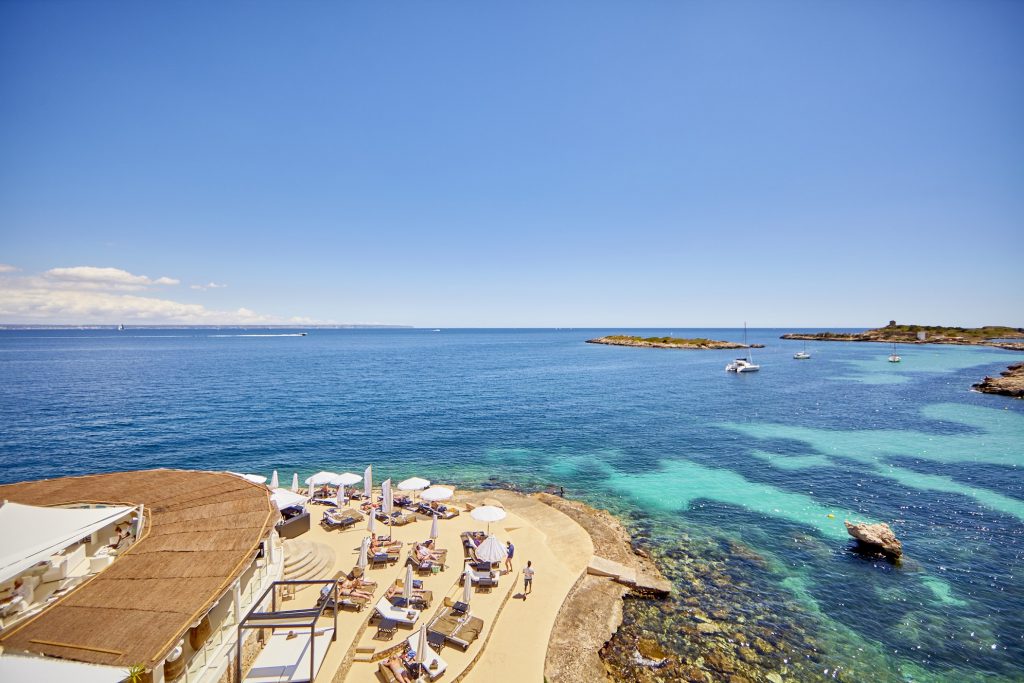 3. EL CHIRINGUITO PUENTE ROMANO - MARBELLA
A beautiful chic chiringuito with a lively Mediterranean vibe. El Chiringuito at Punte Romano is the ideal place to luxuriously wile away a few hours. Be it enjoying an extended laid back lunch or indulging in a few cocktails. To completely unwind, sun loungers are available overlooking the ocean with full service.
Embark on a gastronomic adventure at Puente Romano. From sunrise to sunset, Puente Romano's social atmosphere cannot be missed!
Voted as the Best Beach Club 2018 via Conde Nast Traveler Hot List 2018!
4. AIYANNA - IBIZA
Laid-back, luxe and at one with its natural surroundings, Aiyanna Ibiza is the new beach restaurant from the team behind Amante Ibiza.
Perfectly positioned on the stunning Cala Nova bay in the North of the Island, Aiyanna promises panoramic views across the Mediterranean sea, wooden decked terraces, a dining space inspired by modern design and nature, delicious food and a warm welcome to everyone.
As well as a restaurant, Aiyanna also host weddings and events and its unique blend of design and understated barefoot chic together with a commitment to quality and authenticity is what you'd expect from the team that has made Amante such a popular and celebrated venue.
5. PHI BEACH - SARDINIA
Phi Beach is an Open Air Club located in what was once the military outpost of Forte Cappellini. Protected by enchanting rock formations shaped by the sea, its breathtaking natural position gives you the chance to enjoy the most beautiful sunsets in the world. Sun, sea, fun and exciting music with well famous Djs.
Fine dining restaurant, VIP Club with private terrace, one of the most spectacular locations in Sardinia make this the place to be.
6. NOAH BEACH HOUSE - PRAIA DA FÍSICA, SILVEIRA
Noah Beach House, born with the dream of celebrating the sea, under the aroma of local products and gastronomy, bringing together visitors from every corner of the world! More than a restaurant, it's a space to share smiles and joy, a space where you can try new dishes with the ocean as a background.
Opened its doors in the summer of 2015. It's located on Praia da Física in Santa Cruz, Noah offers about 60 seats, bar, beach concession and surf school. It is also available for events such as lunches, dinners, meetings, team building or weddings.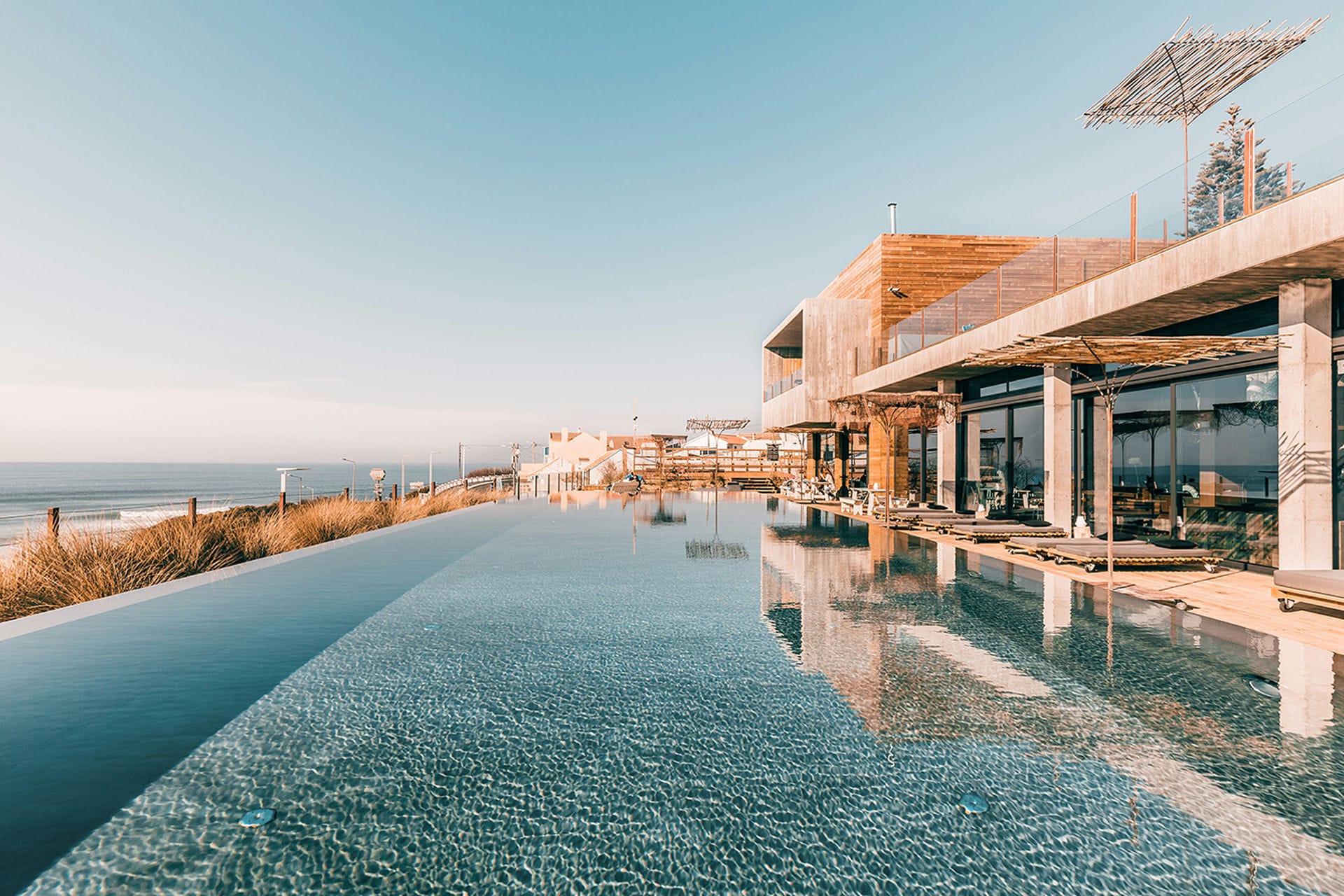 7. KAILUA - FONTE DA TELHA
Is it a bar or a restaurant? Usually, in Portugal, the answer is both. Kailua Fonte da Telha, or simply Kailua, is one of the bars/restaurants in Fonte da Telha, the last beach on Costa da Caparica's long coast. Be sure to sit on the terrace and enjoy the privileged views of a local favorite beach.
8. NIKKI BEACH - SAINT TROPEZ
No list of the best beach clubs in Saint Tropez would be complete without Nikki Beach, where guests lounge on white luxurious sun beds and sip champagne while listening to some great tunes.
The first and original luxury beach club concept that combines the elements of music, dining, entertainment, fashion, film and art into one destination.
Nikki Beach Saint Tropez launched in the summer of 2002 with one of the hottest grand opening parties the South of France has ever seen.
Open daily, jet setters, celebrities and French locals flock to Nikki Beach Saint Tropez to soak up the sun on luxurious day beds while enjoying lunch and creative cocktails.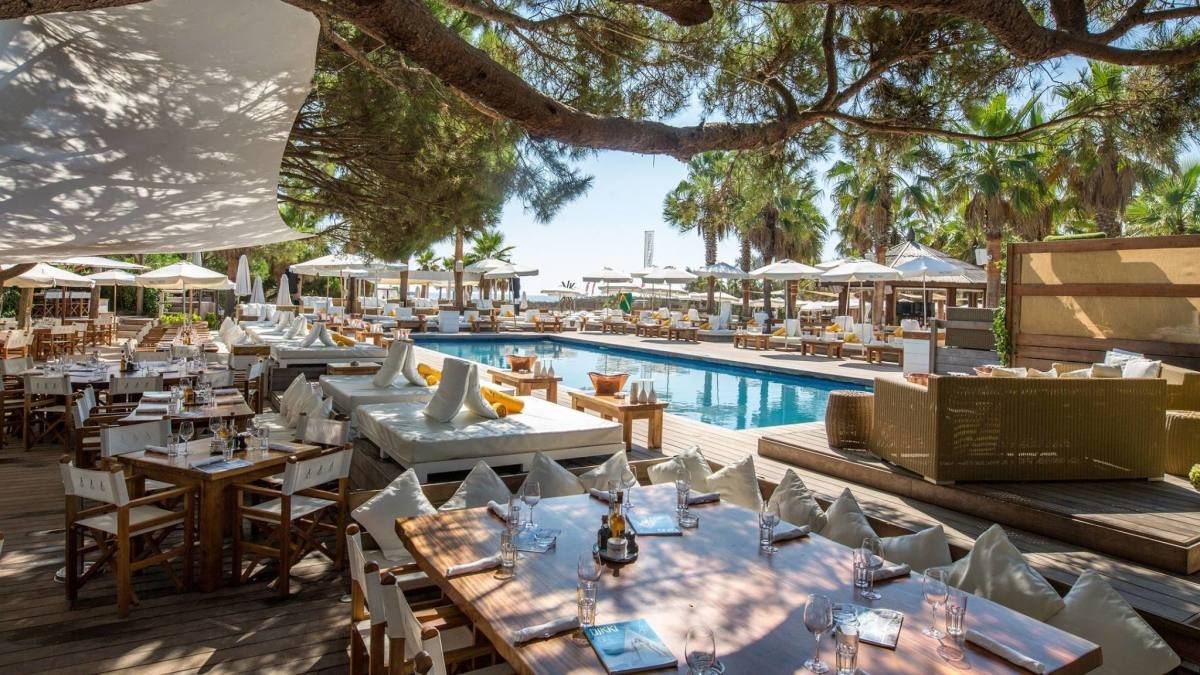 9. EDEN PLAGE MALA
Classic Riviera scenery and old-school French taste come together at this chic beach bar and club, which is just a short drive from Monaco. The club's tiny white-sand beach, decked out with vivid red-orange umbrellas, is surrounded by towering cliffs covered in green foliage and luxury ocean view homes perched along the slopes.
Guests can lay back on a sun chair on the private sunning deck, sip an Aperol Spritz and taste calamari.
10. MONTE CARLO BEACH CLUB
With the fine weather, the desire for leisure and al fresco lunches grows stronger and stronger. That alone is a good reason for making the most of the heavenly Beach Club and its Olympic-size seawater pool heated to 27°.
In this dreamlike setting on the shores of the Mediterranean, the private beach with its chic striped cabanas awaits you with open arms.