Gala dinner in Codorniu winery – Penedes
We whisked a group of VIP guests off to discover Penedes, one of the region's most treasured vineyards, just 45 minutes by car from Barcelona. Guests enjoyed an exclusive guided tour by train through the underground cellars and a wine tasting at Codorniu winery, the most well-known and visited cellars in Catalonia to learn how Cava, the famous Spanish sparkling is made. After the tasting, guests were treated to a one-of-a-kind experience for the gala dinner, set in the Celler Gran, an emblematic space of Codorniu which has been recognised as a Jewel of the Catalan Modernism. A carefully chosen menu reflecting the best of Penedes's culinary landscape, accompanied by a choice of fine wines which made this region world famous. Whilst guests enjoyed dinner we arranged for the most awarded Flamenco dancers in Spain to put on a show which perfectly captured the magical essence of the evening.
Speak with our TERRAEVENTS Spain team for further details on this very special destination, highlighted in our 'exclusive havens' incentive programmes.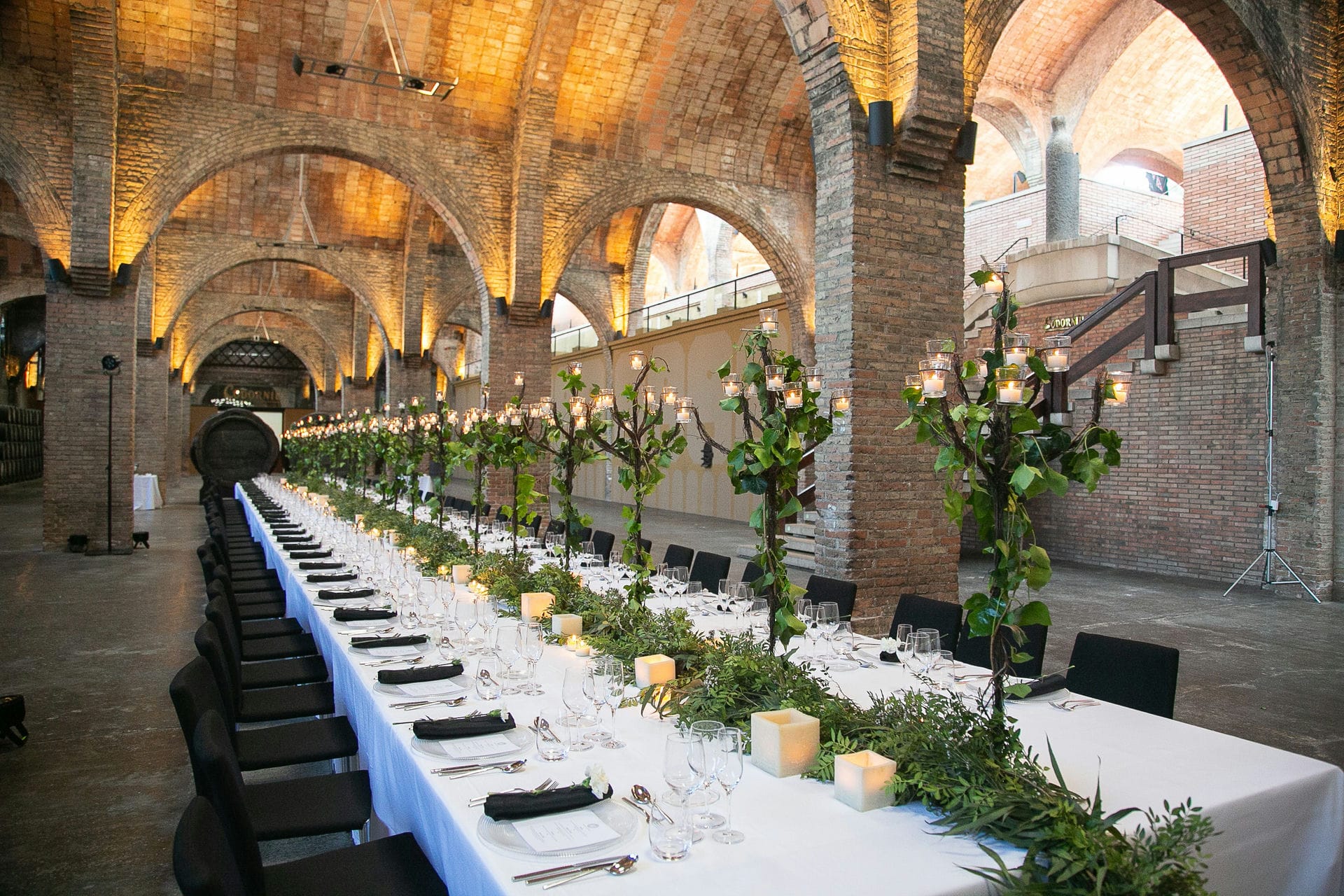 The running of the Bulls – Pamplona
Pamplona is a special destination filled with historical, cultural and culinary delights. Our task was to plan and execute a full immersion of Pamplona in the midst of one of the world's greatest fiesta – San Fermin. The famous bull running in Pamplona, we arranged daily ringside seats and encounters with the most famous matadors. Followed by an exclusive culinary experience in San Sebastian at one of the world's most acclaimed restaurants, Mugaritz, with a menu created especially for the occasion by stellar Chef Andoni. To pull off this luxury access all area programme required creativity, audacity and the right local connections. No easy task for a fiesta which attracts thousands of people. The result was a perfectly orchestrated experience with a flawlessly executed variety of exclusive activities, mixing tradition and innovation.