This week we visit our third and final Spanish destination, this time with Senior Project Manager & Venue-Sourcing Executive Ana Maria Cuadrado. With her bubbly and explosive personality, Ana Maria knows how to create authentic and engaging experiences, adding that vibrant Spanish touch to your event.
We will discover the largest island in the Balearic Islands with Ana Maria: Mallorca! Starting from the Old Town of Palma, the capital of Mallorca, we will then relax on one of its incredible sandy beaches before heading to one of Ana Maria's favourite wineries on the island.
Ready to discover the crown jewel of the Balearic Islands?
From Art Nouveau and fascinating architecture to award-winning cocktails and sandy beaches.
Welcome to Mallorca!
Travel through time with a relaxed walk along the most characteristic and precious corners of Palma while admiring the beautiful Art Nouveau architecture. Marvel upon the works of some of the most prominent Catalan architects of the modernist movement, such as Gaudi', Rubio' and Domenech i Montaner!
Not a big Art Nouveau fan? Don't worry. Palma is one of those cities that is difficult not to love: with its vibrant town squares, unforgettable views, hidden gardens, and great cuisine – Palma will not disappoint you.
So, let's try Ana Maria's favourite bar in town, Brassclub. Located in one of the most central and cosmopolitan areas of the city, Brassclub is the perfect place to relax and enjoy one of the many award-winning drinks created by Rafa Martín, owner, and bartender.
And while sipping your cocktail, try to look up and admire the unique ceiling lamp made of more than 3,000 bottles!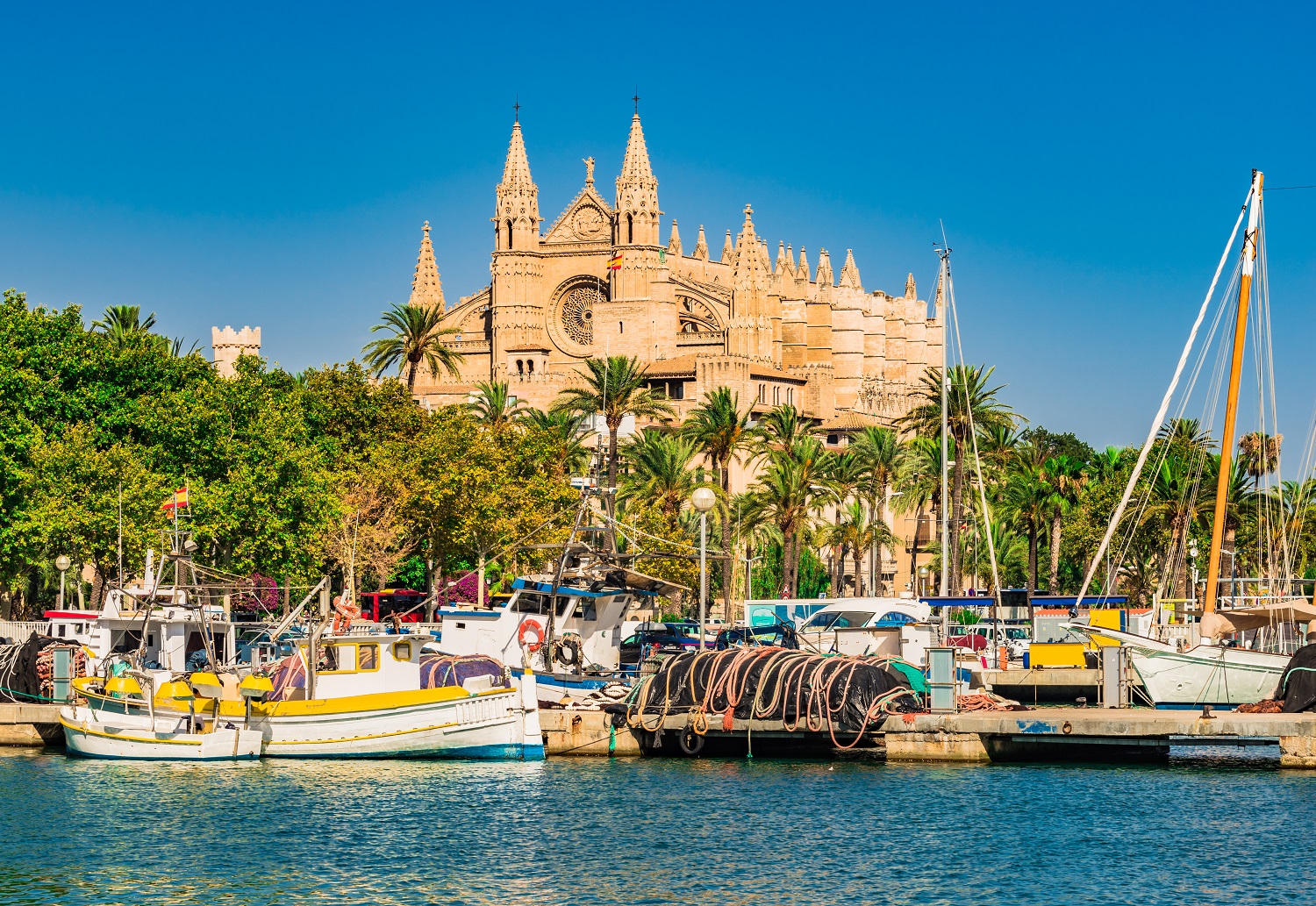 White sand, blue waters & Chiringuitos...heaven on earth.
Let's leave the city centre and drive towards the coast to enjoy a day at the beach. Ana Maria's favourite beach is Es Trenc, which literally means 'ravine.'
If you are a nature lover, this is just the right spot for you. With its azure blue waters and bright white sand, this wonderful beach in the southern area of the island is the perfect spot to relax and unwind. Your guests will definitely thank you for this!
And if you want to live the day like a real local, don't forget to grab a drink and a snack from the typical Chiringuito, along the beach.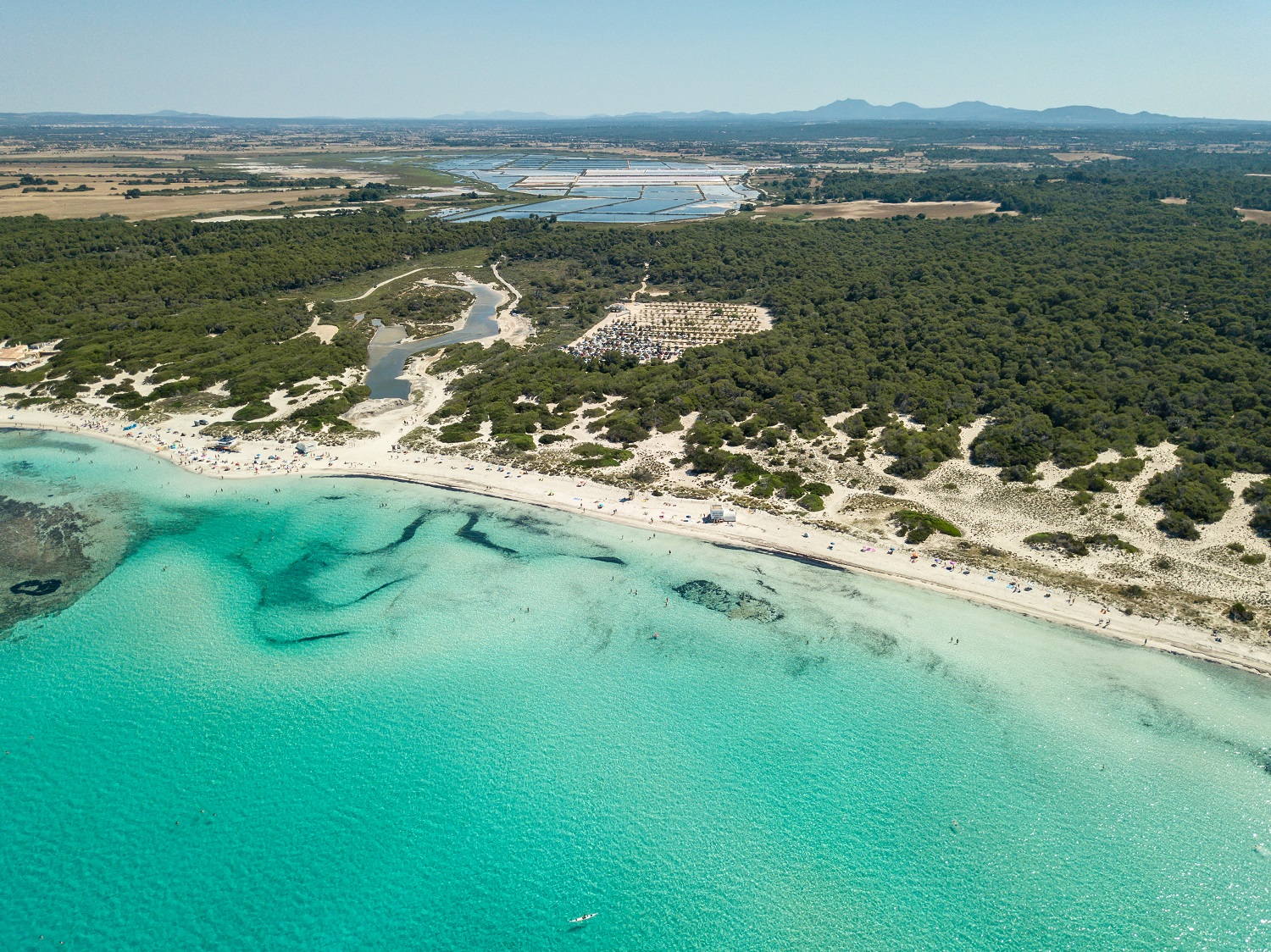 From sand and water, to centuries-old wineries.
When you think about Mallorca, you think about sand and beaches. But Mallorca has more to offer. Whilst you may not have come across any of the island's wines before, Mallorca is home to more than seventy bodegas (wineries) that produce amazing wines.
Ana Maria suggests organising a tour among the vineyards and olive trees, finished with a wine tasting, at Can Axartell, located in the northeast of Mallorca, and founded 800 years ago. Quality, sustainability, respect, and ecology are the core pillars of this fascinating rural estate that produces wine according to the Mètode Gravetat (gravity method), which calls for both grapes and wine to be moved solely using the forces of gravity. So, are you going for the Tinto, Blanco or Rosado? Enjoy!