We continue our journey through Spain with another of our incredible Senior Project Managers, Adela Garcia. Adela just loves organising events: creating a vision and making it real is one of the best satisfactions ever!
Adela will take us around the city this time that, as she says, 'invites you to live and do things that you have never done before': Madrid.
Through historical palaces and theatres, centuries-old taverns, terraces, and restaurants, Adela will help us to discover the hidden gems of this fascinating city.
Ready to organise a unique event in Madrid?
A stroll through letters, music and culinary traditions.
Madrid, a city full of surprises.
Let's start our day by strolling through one of the most beautiful neighbourhoods in Madrid, Barrio de las Letras, also known as the 'Literary Quarter'. A unique cultural area, home to some of the greatest writers of the Golden Age, where street names pay homage to them, and second-hand bookshops nestle around corners drawing you in. The sounds of flamenco spill out of tablao dinner theatres.
But this lively district is not just famous for its culture and history. With its bistros, tapas bars and restaurants, Barrio de las Letras is also a gastronomic hub.
And this is why, for our first stop, Adela has decided to take us to a very unique restaurant, Tierra by Ezzential. At Tierra the focus is sustainability: if you want to taste the culinary traditions of Madrid, made with fresh 0km products, this is definitely the right place.
And if you want to take these 0km products home with you, the Perro Paco store (and also event space) is just a few metres away.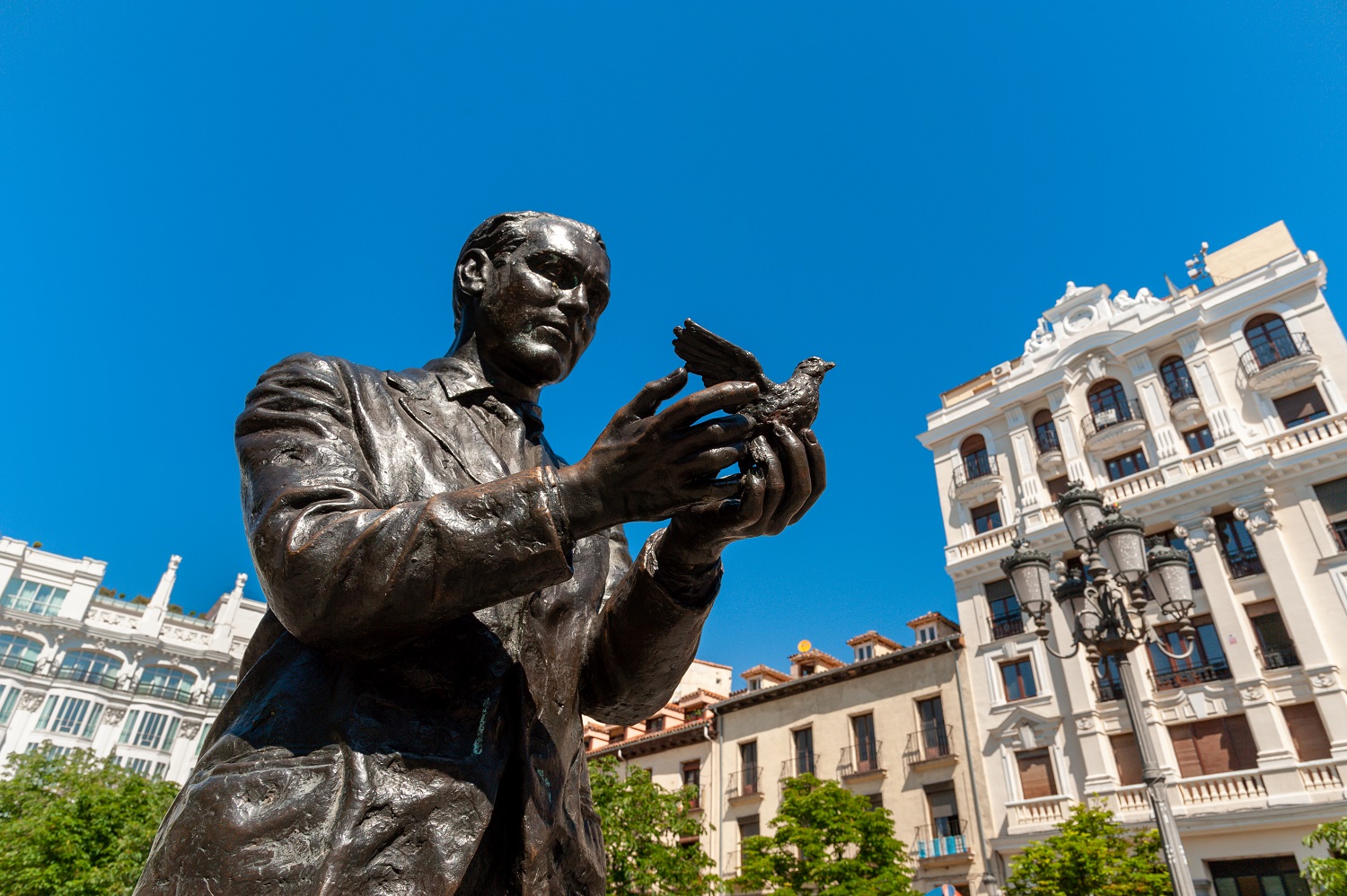 Best tapas tour? Try Ibiza.
Next stop Ibiza. No, not the island! Barrio de Ibiza is a beautiful neighbourhood in Madrid, right alongside Parque Retiro, with quick access to the park, museums, and some of the finest restaurants and taverns.
The perfect spot for a fun and dynamic tapas tour, where your event guests can discover the wonders of the so-called "gastronomic golden mile." From patatas bravas to croquettes, Iberico sausage and much more...
And don't forget to order "una caña" (draft beer).
A stroll in the park and a glow in the dark...
With this heat, there is nothing better than a stroll through one of Madrid's green lungs, Parque Retiro, declared UNESCO World Heritage, in July 2021. With its 125 hectares, 15,000 trees, and numerous gardens, this incredible oasis is the perfect place to relax, explore by rollerblading, cycling or enjoy some sport. And after a long walk, we proceed towards Plaza de la Independencia and Puerta de Alcalá, one of the city's iconic gates. Adela suggests stopping at her favourite terrace, Berria. This fascinating club is a true wine temple with over 2,000 references and 100 wines by the glass, accompanied by a tasty and simple gastronomic menu.
Nos vemos en Madrid! (see you in Madrid)