Are you a big fan of wine and are you looking for a unique accommodation experience?
Quinta da Pacheca is an estate located in Douro Valley, one of the picturesque regions of Portugal, where you can sleep in a giant & luxury wine barrel.
The inside of each barrel features a high-end bedroom, a private bathroom with a walk-in shower, a large round bed, a skylight for watching the stars, a private terrace, and air conditioning.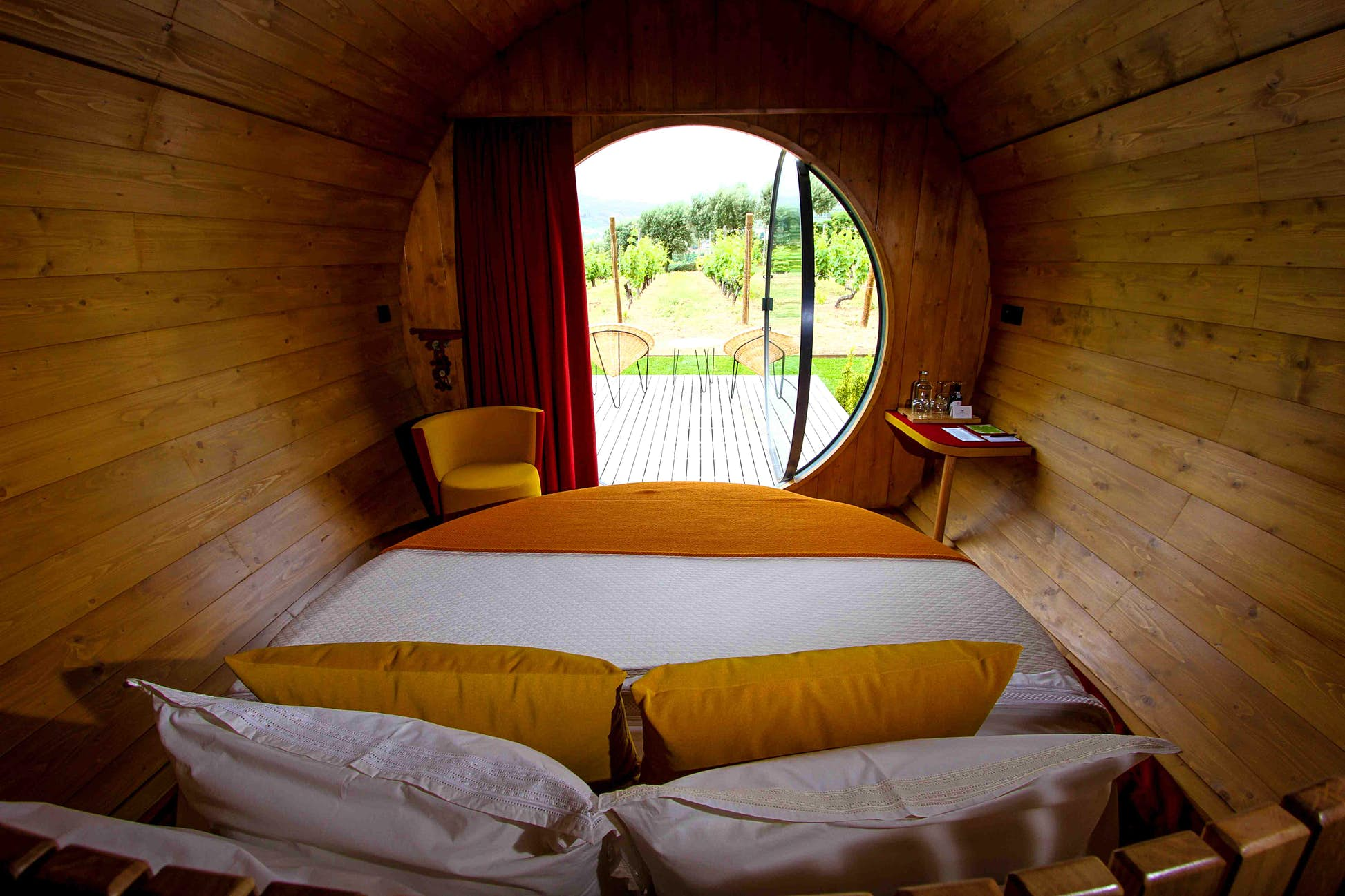 You can literally walk out of the barrel to explore the estate's vineyards, which have been around for centuries.
Guests can also partake in a range of activities including wine-tasting, wine and food pairings, cooking classes, picnics, bottling and labelling, grape-harvesting and traditional stepping on grapes. The estate also provides bikes to ride through the vineyards and boat trips can be organised on the Douro River.
This experience will allow you to have a complete immersion in the fascinating world of wine.