Time for our final Italian stop: Sicily. We are about to explore the largest island in the Mediterranean Sea with Rossella Poggesi, our fabulous Special Projects & Senior Operations Manager at TERRAEVENTS Italy.
Sicily, the island of legends and myths, a land full of history, culture, food, and natural beauties...a wonderful destination for your next event.
From the city of Palermo, the symbol of Sicily's multi-cultural soul, to Taormina, the pearl of the Ionian Sea, Rossella will take us on a unique and exciting exploration of this beautiful island.
So, come with us and discover the wonders of Sicily.
Sicily, a picturesque mosaic of history, culture, and tradition
Sicily is a land full of myths, legends, and places that have inspired the birth of fascinating mythological events. An island that has been ruled over by many civilisations: Greeks, Romans, Arabs, Normans, etc.
More than 85% of the island is made of hills and mountains. One of the most famous areas of Sicily is Mount Etna, the tallest active volcano in Europe. It's not unusual to see several eruptions per year. Up for an adventure? Hike up to the crater's rim!
We start our Sicilian exploration in Palermo, the capital on the northwestern coast. The city, noted for its history, culture, and gastronomy, is over 2,700 years old, testified by the wealth of beautiful monuments.
So, jump aboard the traditional "ape-calesse" and drive through the picturesque alleys of Palermo. First stop: the lively Ballaro' market, one of the oldest street markets in the city, an authentic explosion of colours and scents of fresh ingredients.
The tour continues with a "must-see": the Cuticchio's family Opera dei Pupi Theatre (puppets), a UNESCO masterpiece of oral and intangible heritage, founded in the mid-nineteenth century to pass on the stories of the battles, betrayals, and legendary chivalric deeds.
So, sit, relax and enjoy the show.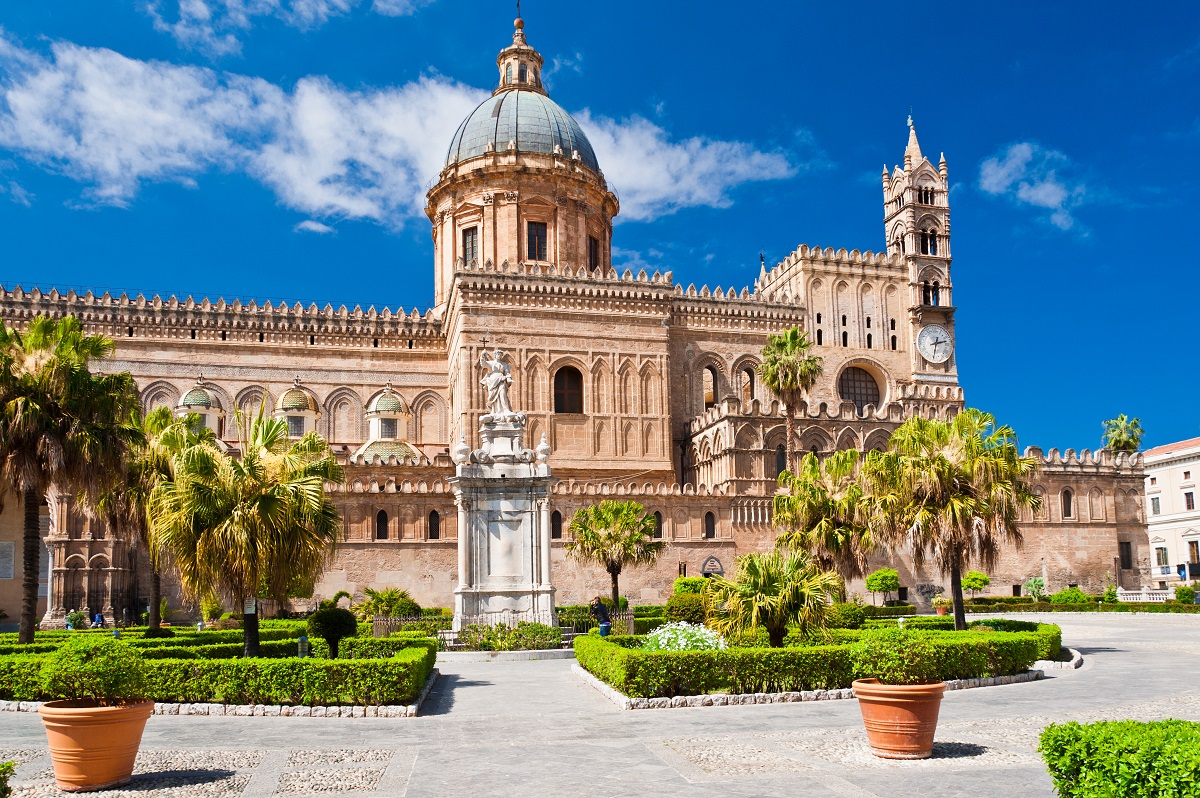 The pearl of the Ionian Sea
Our next Sicilian stop is Taormina, one of Sicily's most popular events destinations, located high above the Ionian Sea on the eastern coast.
Immerse yourself in the magical and mythical atmosphere of this beautiful city, once invaded by Greeks, Romans, Byzantines, Saracens, Arabs, Normans, French, and Spaniards.
In the evening, enjoy an authentic Sicilian night at the Baglio dei Principi di Spadafora, a beautiful fortified farmhouse of medieval origin with a unique and well-preserved charm.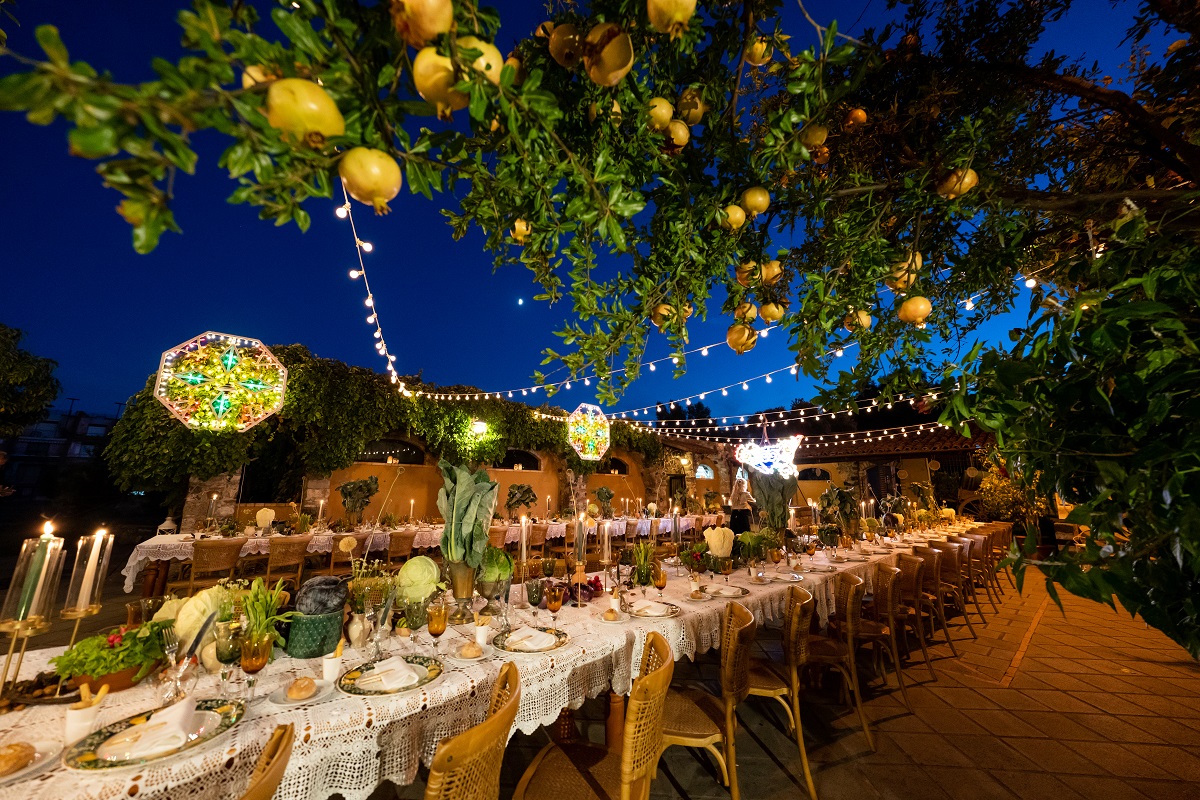 A Midsummer Night's Dream
For our final day on this beautiful island, Rossella has organised something truly mesmerising...
One of the most precious and spectacular beauties of Taormina is the Greek Theatre, built in the third century BC, which is thought to have been able to seat 5,400 spectators.
And tonight, you will be one of those spectators and enjoy an exclusive opera concert. Admire the magnificence of this ancient monument, and the view of the Etna and the Ionian sea at sunset, while singers and performers take the stage.
In the words of Goethe, "Never has the audience of a theatre seen a similar spectacle."