Heidi Feveyear, Country Director of TERRAEVENTS France office, reminisces about her 2020 family vacation spent in a truly extraordinary town in the French Alps.
I remember just last year my husband asking me if we should go to Annecy on our summer vacation.. a town which had never featured on my "must see" list and which saw only my husband rooting for it, whilst the rest of the family struck it firmly off the list of 'possibles' for two successive years.
However come 2020 and Covid wreaking havoc with our everyday lives and limiting opportunities to travel further afield, holidaying more locally suddenly seemed to become way more attractive with Annecy heading to poll-position on our list of desirable locations for a ten day stayvacation in France .
And WOW, was I surprised when we turned up in the small village of Menthon St Bernard, nestling snugly between the lake and the mountains just a short drive from Annecy – my breath taken away by the beauty of the vistas before me. So much so that I even admitted to my husband that I really had no idea why I'd left this area off my "must see" list for so long.
Tucked away in the south-eastern corner of France, close to the borders with Switzerland and Italy, this area has so much going for it. The transparent waters of the crystal clean lake, the cleanest in Europe I hasten to add, the towering mountains around the lake side just waiting for a good hike and the beautiful city of Annecy with its incredibly transparent Venice-like water canals, small cobbled streets and bistros serving delicious mountain foods, were nothing less than a delight to the eye.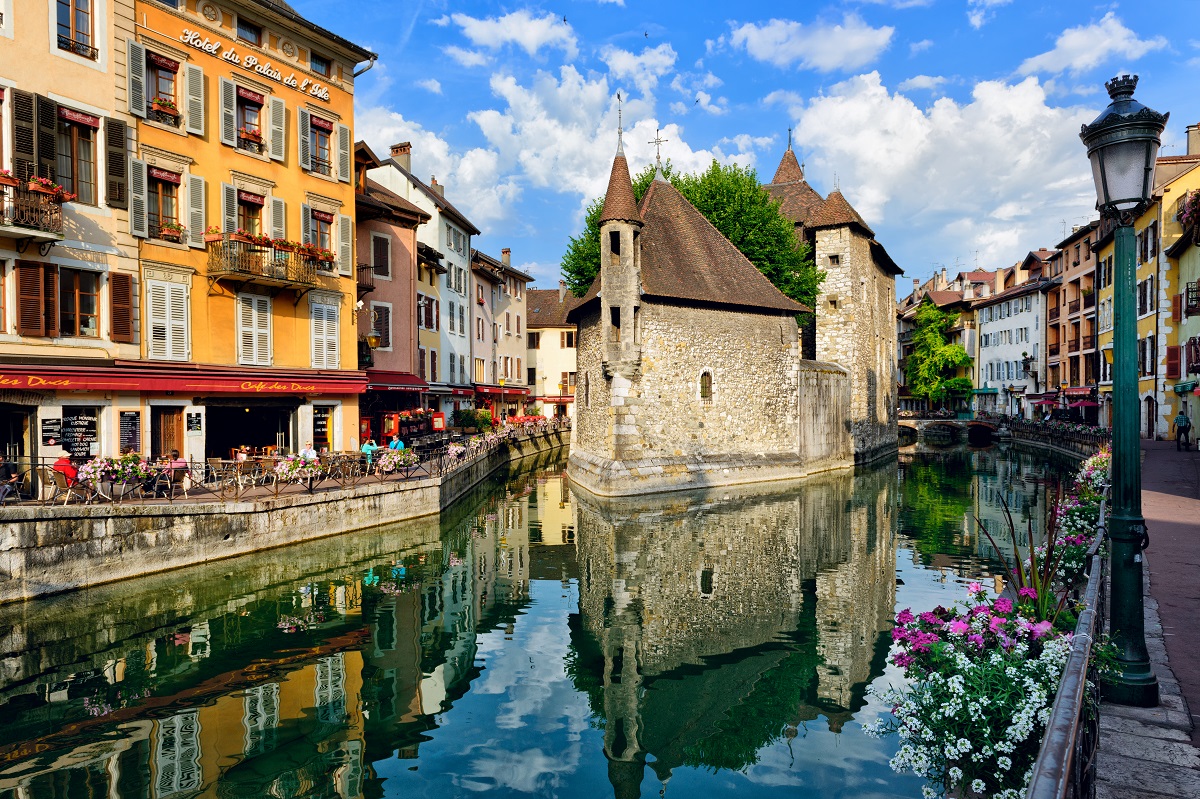 Whatever your age, whatever your interests, this is a destination that offers something for everyone - from all imaginable water sports to all imaginable mountain sports, mixed with an exuberantly animated & cultural city! Pristine clean, authentic and filled with friendly locals, Michelin star restaurants galore, luxury hotels with amazing views, authentic mountain villages, and a paradise for cycling afficionados, .. the list of plus factors is just endless .
With its easy 3h40 access from Paris by high speed train or 1h drive from Geneva, this destination can easily be combined with many others when travelling in France and will definitely stay on my "go back soon" list, even when the days of stayvacation become a distant memory….