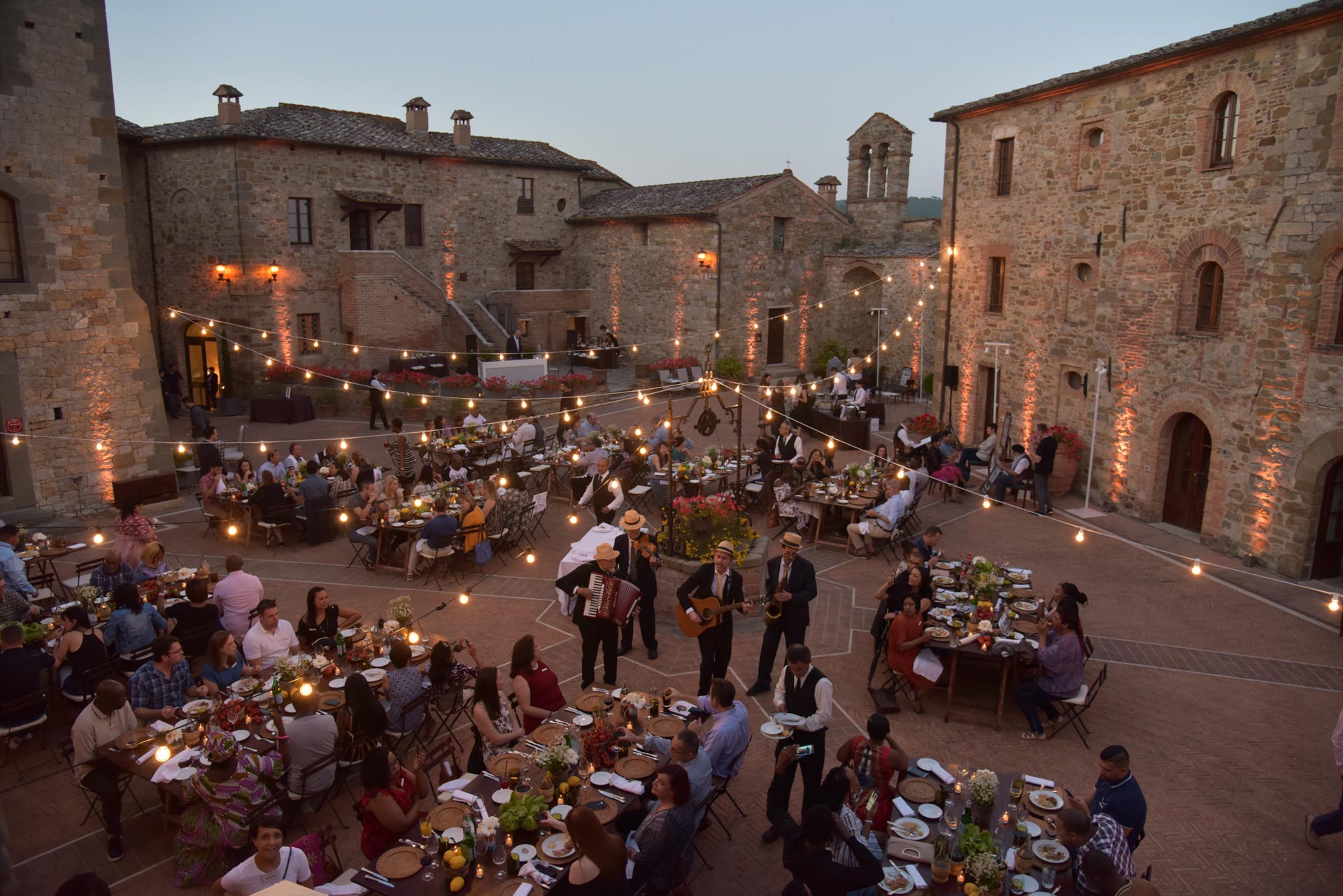 Incentive trip for 160 top performing employees in Tuscany
Reward trip in the Chiantishire, the perfect setting for traditional and hands-on experiences
Client's expectations:
One of South Africa's leading banks contacted us to organise their annual incentive trip as a reward for their 160 top performing employees.
The company was searching for authentic and traditional destinations and venues, together with engaging, once-in-a-lifetime activities.
In addition, as the company fostered sustainability, they specifically requested experiences with the minimum possible environmental and social impact.
Everything, including all the venues, accommodations, and restaurants, had to be exceptionally elegant and unique.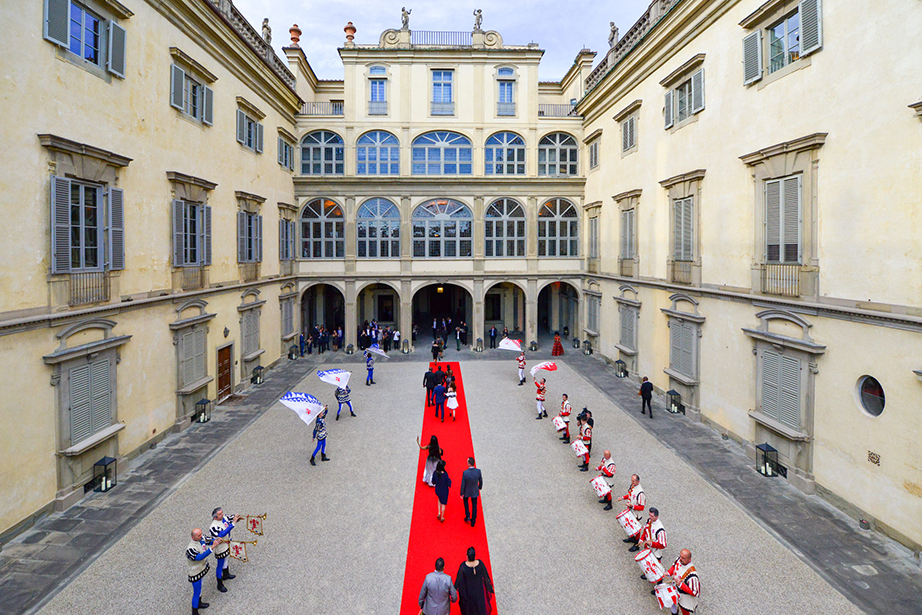 Our solution to execute the incentive trip:
For this event, we proposed Italy, specifically Tuscany and Florence. The perfect setting for cycling tours, truffle hunting, artisanal workshops, and, of course, cooking classes and wine tastings. All traditional and hands-on activities to engage participants and provide authentic Italian experiences.

We kicked off the trip with a buy-out of the magnificent ancient medieval hamlet, Castel Monastero. A unique resort, with a convivial family atmosphere, in the heart of the Tuscan countryside.
For the second stage of the trip, the group were transferred to the heart of the Renaissance: Florence, where they spent three nights at the sumptuous Westin Excelsior, along the river Arno.
In Florence, we created a programme that balanced leisure with exciting and unique activities. Guests had both the time to wander around the city freely and experience the beauty of some of the most fascinating artisanal shops and apothecaries in town.
The client wanted something with a surprising "wow factor" for the gala dinner. So, we exclusively selected the elegant and prestigious Palazzo Corsini, a splendid example of Florentine Baroque, overlooking the river Arno.
Together with our expert partners, our team installed a 45m LED wall, used during the evening to create mesmerising 3D effects while artists and musicians performed on stage.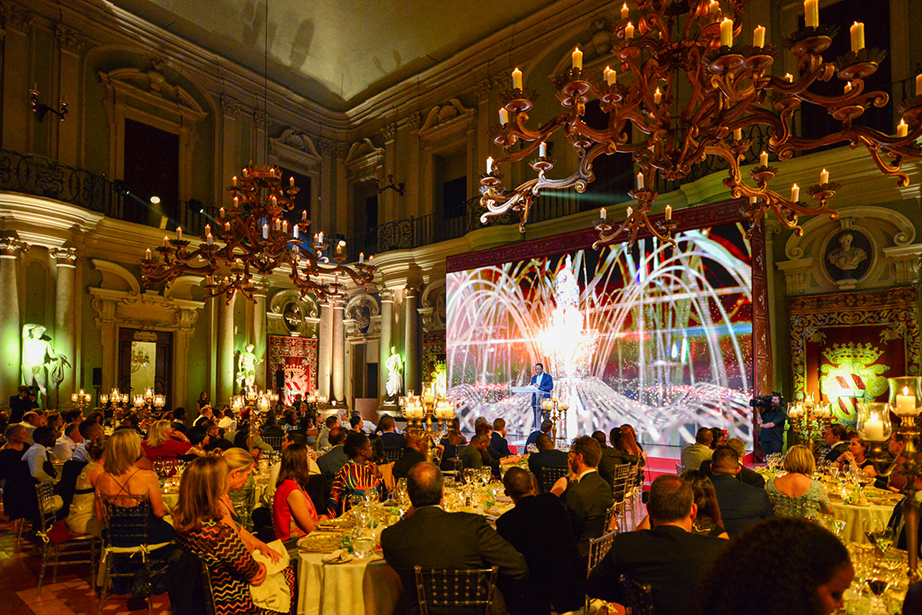 How we worked behind the scenes to meet the client's objectives:
To ensure that everything ran smoothly, we had our expert project managers onsite, who perfectly coordinated the entire event. All participants flew in from South Africa. Unfortunately, most of the flights were delayed throughout the day due to severe weather conditions. So, our team had to work closely with the transfers, the venue, and the catering to manage the check-in process as quickly as possible and the dietary requirements and space arrangements for the welcome lunch.
Client's feedback:
Our goal was to create an unforgettable and unique experience, and according to our client's feedback, we delivered a "well-rounded and unique programme, with activities that guests could never have experienced for themselves." In addition, the client was so astonished by the beauty of Palazzo Corsini that they decided to donate part of the rental fee to its ongoing restoration works. The client was so delighted that they decided to re-book for the following year.
Back to portfolio